You may not know it but Tesco is the number 2 supermarket in Korea. And Korea is the land of super dooper Internet connectivity that puts Britain's 2-20Mbps to shame. On top of that the Koreans have mastered everything mobile and tend to lead the way in mobile apps and services.
Shopping at rush hour in any city in the world is a faff. And carrying the bags back home – even worse. So, what has Tesco done? They have created a shop where there are simply life-size replicas of all the products and you scan them with your smartphone to add them to your virtual shopping basket. Which is then delivered to you at home.
This video highlights the experiment.
Tesco takes QR codes to new shopping levels
Whilst QR codes are still a novelty here, where smartphone ownership is considerably lower than older style phones, there are increasing numbers of uses being found for them around the world. Animated tattoos, QR codes on headstones, people wearing ties with QR codes for business contact details or to show a promotional video, in magazines, and on every product and space imaginable.
Now, start to imagine your expensive print brochure – 2D, static and with just a link to your website – coming alive with the use of QR codes. User manuals, videos of your products being used, customer testimonials on your site or Youtube, podcasts, business contact details, the latest news on your blog, even a webinar held only the previous day. All of this becomes possible with QR codes.
Tesco's solution in Korea to the rush hour shopping problem, maximising the use of underground tunnels to capture new customers, is just a start. Any business can make use of QR codes in a fun and innovative manner, to cut production costs for marketing collateral, to attract attention to promotional material, to reach new customers.
Even adding one to your business card can mean you can easily share your business details when you are networking and know that your details are now securely held in the phone of your new contact, not lost deep inside a pocket.
All it needs is a little imagination and a QR generator such as Kaywa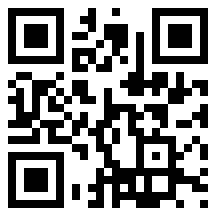 Comments