Want to know what 2018 will bring for marketers? What are the key trends to look out for now?
We asked 18 digital marketing experts across the industry for their thoughts on what's to come next year…
Dave Chaffey, Co-Founder & Content Director, SmartInsights:
"More businesses will get serious about understanding their audience pr ofile and behaviour across multiple platforms and through the customer journey.
"Key technologies that will be reviewed include DMP (Data Management Platforms), Customer Data Platforms and even 'Data Lakes', that act as a repository for querying all data captured. Many large retailers, travel companies and publishers are using these techniques already, but their use will increase by smaller and mid-size businesses as costs fall."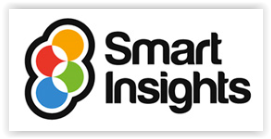 ---
Phil Robinson, Founder & CEO, ClickThrough Marketing:

"For 2018 I would see companies selecting solutions that enable more automation of their digitalmarketing and machine learning. I also predict companies will select solutions that enable more understanding of data and attribution. There will be more joining up of technology to enable more effective integration of SEO and PPC, Social, Display, Programmatic, Remarketing and Email Marketing. There will also be more effort to improve the customer journey of prospects and customers – due to the number of devices people access their content on – the customer journey companies provide needs to keep pace. This relates to building better personas and customer journey mapping."
---
Jim Yu, CEO, BrightEdge:
"Over the last year we have witnessed the coming together of Content and SEO and the removal of the silos that were barriers to content performance success. In 2018 we will see an increase in the adoption of AI and machine learning technologies that will fuel the discovery, optimization and activation of content across multiple digital channels. From the ever changing visual and dynamic SERP through to voice activated search – the new formulae for marketing success lies in understanding the consumers and their intent. By doing this, SEO and Content Marketers can precisely target and personalize content and experiences to reach, engage and convert (in key moments that matter) consumers across their entire online journey.
"The post-mobile world is here and it is providing marketers with new challenges for delivering results and meeting customer expectations – you can read more on how marketers are preparing for the accelerating consumer adoption of AI, voice search, and local search in this BrightEdge survey here."
---
Will Martin-Gill, Chief Strategy & Development, Kenshoo:
"Technology levels are playing fields. Artificial intelligence and robots may be great at optimising your marketing, but they do so along with everybody else's.
"They're going to be more challenged to make your brand stand out. We think that at the end of the day, extremes never tend to be more than fads. And so we believe the future is in a stronger synergy allowing the creativity of human marketers to be augmented by technology, rather than being mindlessly cast aside by it.
"And we're excited about that and the opportunity that that creates."



---
Matt Rogers, CTO, FeedSpark:
"I'm expecting to see improvements in the way Google enables retailers to differentiate their brands through Google Shopping, further rollout of Showcase Ads, and the development of in-depth Shopping units which start to mimic retailer websites. I'm also hoping to see more retailers taking up Local Inventory Ads – it's massively under-exploited on Google Shopping."

---
Louise James, Account Director, Bing Ads:
"The future of marketing is in understanding how your customer uses digital assistants and voice-powered activations – think about what your customer needs, why they need it, and what value your brand can provide.
"Your customers are looking for answers through their digital assistants and they are just getting started. The question is, will you be there?"
---
Steve Vaughan, Channel Account Manager, HubSpot:
"Sales and marketing for 2018 will be about three things. Firstly, video embedded in Facebook will continue to rise. Secondly, AI will become part of everyday life. Thirdly, customer satisfaction will become as important as marketing for promoting your brand."

---
Penny Wilson, CMO, Hootsuite:
"AI and automation will change social marketing in 2018. As marketers increasingly utilize AI, they need to ensure their strategies are focused on being human and helpful to their customer."

---
Zoe Bates, Director of Strategy, ClickThrough Marketing:
"Personalised Content. Content marketing should form an even stronger element of your marketing plan, and you should also be looking to personalise your content for each potential customer through using more dynamically-rich content using a marketing automation plan that delivers your premium content.
"Voice search isn't new but there have been advancements of its use in 2017 through Google app and Amazon Echo. These types of searches are delivering even longer-tailed queries than text search and the trend on voice searching is likely to increase into 2018.
"Pinterest Promoted Pins. Just like normal Pins, but you just pay to have them seen by more people and they perform just as well, if not better, than your other Pins. A great way for brands to raise brand awareness and drive revenue through people discovering and saving ideas."


---
Rob Allen, Director of Client Development, ClickThrough Marketing:

"The focus for 2018 should be on creating fantastic, market savvy content that is designed around a consumer or prospects persona, and aligned with each stage of the conversion funnel. This is especially true of niche B2B organisations with long and complex sales cycles, but also in faster moving consumer verticals. Great content has great potential to be sliced, diced, repurposed and refreshed many times through many channels – marketers should never think in terms of single output success. Think of the acronym D.R.I.P. (Chris Fill, 2013) which stands for 'Differentiate a product or service, Reinforce a brand's message, Inform or make people aware of a brand, and Persuade audience to behave or respond in particular ways'. This suggests a consistent approach, where the message is continually pushed to gradually build traction and engagement against it."


---
Alan Rowe, Director of Web Development, ClickThrough Marketing:
"The areas I expect to see more of next year:
Crypto-currencies and greater prevalence of bitcoin for ecommerce
More animation but also more hand-drawn graphics
More augmented reality apps
More use of personalization and simple AI on sites
More use of user behaviour statistics and pushing offers accordingly (scarcity – though GDPR may put a stop to this)
More sincerity and seriousness around data collection
More AMP or consideration to mobile performance
Voice activation of websites"
---
Lily Tipper, Senior Strategist, ClickThrough Marketing:
"Working so closely with BrightEdge this year has further highlighted to me the importance of wider SERP visibility/domination above and beyond the traditional 1, 2, 3, ranking positions. With the ability to see segmented results in image, local, quick answers and wider Universal visibility, I believe 2018 will be an exciting time for the ever growing world of Universal Search, and making sure our strategies are diversified to maximise these separate approaches. For example, voice queries are about 20%of total queries this year, and 'Voice search is expected to reach 50% share of queries by 2020' (BrightEdge). It will be interesting see how this is merged further with Google's push on Localised Search results and providing users with Quick Answers … 'Ok Google', let's see what you have got."


---
Ian Boyden, Head of Digital Paid Media, ClickThrough Marketing:
"Google Analytics Session Quality starts to be utilised more for remarketing campaigns, and Kenshoo Intent Driven Audiences will take off on Facebook campaigns."
---
Jade Coleman, Head of SEO, ClickThrough Marketing:
"The gap for Google organic click through rates for position 1 rankings on mobile and desktop devices will continue to increase. On May 18, 2016, google CEO Sundar Pichai announced during his Google I/O keynote that 20% of queries on its mobile app and on Android devices are voice searches.
"Quick answers supply many of the answers we hear back on our voice controlled devices. Due to the this increase in voice search, the user is only delivered one answer – similarly to how Quick answers work. So why do I predict that the gap for Google organic clickthrough rates for position 1 rankings on mobile and desktop devices will continue to increase? Because people are delivered what they're looking for in an instant – no longer having to click-through to multiple website to find the answer they're looking for."


---
Amy Dugmore, Head of Content & Social Media, ClickThrough Marketing:
"Customer intent will move even higher up the agenda. Marketers have more opportunities than ever to deliver the right content to the right person at the right time. Whether that's through featured snippets such as Quick Answers, Promoted Pins on Pinterest or smart use of automated marketing campaigns – the options are endless. As a result, users increasingly expect brands to know what they want and exactly when they want it – serving up engaging content to meet their needs. Brands that take the time to truly understand their customers through in-depth insights are set to succeed in this space."
---
Richard Chapman, Conversion & Analytics Manager, ClickThrough Marketing:
"Advertising on the web could encounter legislation, particularly when the target market is more impressionable (teens and older generation). This was discussed on BBC Radio Five Live. Conversion and a-b testing could be impacted limiting the amount of scarcity, FOMO and social proof marketing techniques available to use. In 2017, A-B testing tools have evolved in personalisation testing.
"Personalisation will increase in use as a way to increase conversion with more and more companies wanting to give their users the best experience possible, tailored to them. Some companies are still reticent to include CRO as a standard digital marketing practice; this has started to change and should become standard alongside Paid Search and SEO with marketers realising that ideas and campaigns should be tested to gain learning from."


---
Alison Humphries, Digital Paid Media Specialist, ClickThrough Marketing:
"Expansion of demographic bidding – aligning with the social media platforms to enable advertisers to assign bids to interests. Travel feeds – allowing travel advertisers to upload their feed inventory to the merchant centre to create travel Shopping ads!"
---
Tom Williams, Technical SEO Specialist, ClickThrough Marketing:
"SEO real estate will shrink even further due to the forecasted increase of search features such as Featured Snippets for example. Search features have been on the rise over the past year and from a study performed back in May'17, we can see there's been a huge increase in the number of featured snippets showing up:
"Nearly 30% of 1.4 million Google queries tested now show Featured Snippets – Source: https://www.stonetemple.com/featured-snippets-new-Insights-new-opportunities/

"During 2018, I believe it's going to be more important than ever to implement a strategy focused around search features such as featured snippets. As SEO real estate shrinks, you'll be at a disadvantage if you've not considered a strategy to rank for these search features."
---
Want to expand on your digital marketing knowledge, ahead of the 2018 developments? We have a range of free, downloadable eBooks that are jam-packed with top level industry knowledge, tips and tricks.
Our free eBook "The Marketer's Guide to Creating Search Optimised Content Ideas" will help you take your content by the horns and build a successful content marketing strategy, designed to improve both the quality and quantity of traffic and leads generated.