Richard Plant takes us through the latest in e-commerce news, including the best tools around for a better e-commerce experience, tips for writing product descriptions, and how to engage with customers to boost sales.
Five Tools For Better E-Commerce
Online shoppers. They're pretty fickle, constantly looking for the best deal they can get. That's why it's important to make the best use of e-commerce tools out there, in order to retain customers and bring new ones to the site.
Kissmetrics
Having trouble wading through Google Analytics data? Are you finding low conversion rates but not sure why? Kissmetrics could help you to optimise your site by giving you a clearer picture of what is working for you and what isn't. The tool will give you insights into when you should be interacting with users at certain points in their user journey. Kissmetrics will also help you conduct split testing to help you gain a better understanding of where your customers are coming from, and what could be stopping them from converting.
Trulioo
This tool will allow you to identify people from a web browser, giving you the ability to verify addresses for up to 40 countries, without the need to install any software. Instead, APIs are easily used with existing applications, and you'll be able to get a better look at opt-in consumer marketing data.
Retention Grid
Use Retention Grid when you're having trouble getting existing customers to come back to your site. This tool will provide you with customer segmentation and lifecycle data, to inform automated campaigns to re-engage with customers who have dropped out of the lifecycle. Retention Grid is a great tool when you need to gain a better understanding of your customer's on-site journey.
Crazy Egg
Crazy Egg offers the opportunity to track user interaction with your site, with heat map technology that will trace how users interact with each section of a page, which areas they're drawn too, and which they neglect. This tool is ideal if you're redesigning areas of your site, or if you're seeing high bounce rates on pages that should be converting.
BoldChat
This tool offers live chat software which immediately improves on customer satisfaction, giving them a human to talk to as opposed to having to dig around your site through FAQs. As an added bonus, a live chat service can help to reduce the amount of calls received in your call centre making for a more efficient service overall.
Take your pick of the above tools according to your site's current problems and requirements. All of them will inevitably help you gain a better understanding of your users and potentially improve conversions.
Top Tips For Writing E-Commerce Product Descriptions
When it comes to product descriptions that inspire users, it helps to think outside the box. Stating the obvious and presenting users with useless descriptive information will not help conversions. Your e-commerce product descriptions should show people how your product will benefit them.
Here are some tips on writing product descriptions for e-commerce:
Focus on the positives: Make sure your product description eliminates any fear for the user. Focus on the benefits of your products instead of simply describing it.
Keep it short: 100-300 words is more than enough for a product description. Remember users have short attention spans and will move onto the next prospect if you don't get to the point quickly.
Don't go overboard: Avoid exaggerated statements about your products. You may think that your offering is "the best ever!" but if you use superlatives in your product descriptions without telling the user why your product is the best, then why should they believe you?
Know your target audience: If you know your audience well enough, you should be able to communicate with them in the right way. Show them the value of the product and how it can help them by answering problems they may have, using the right tone and language for your customer base.
Avoid duplication: Unique content should always be top of your list. Not only will Google penalise your site for having duplicate content, but copying and pasting will not place your products in the best light.
Link Engagement to Revenue and Increase Sales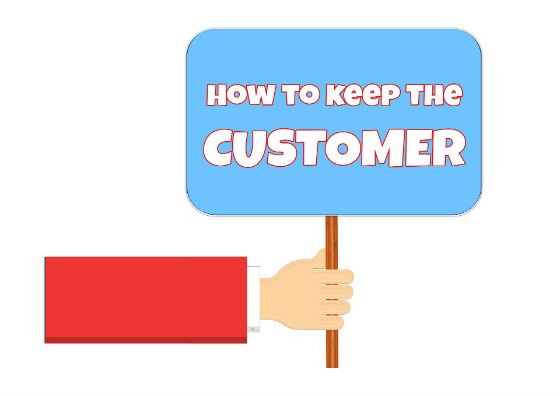 With customers spending more time on fewer sites, favouring the ones that they know they can trust, getting them to engage with your site and your product is a difficult thing to get right. So what steps can you take to improve customer engagement, and subsequently increase revenue?
Make buying as easy as possible. At every step of the user's journey, create opportunities to add items to their basket. Add 'buy now' shortcuts to make buying your products quick and easy, every step of the way.
Checkout should be simple. Keep it clean with easy-to-follow form fills and steps. Many e-commerce sites battle with customers who abandon their baskets. Reduce this risk by making your customers' experience as easy as possible.
Make offers timely with showrooming. Offers that have an expiry date are a big driver in conversions, and can be implemented well with mobile location data. Real time offers and stock updates will inevitably draw in users.
Inspire users. Buying has become a service, and e-commerce sites should now, more than ever, feature inspiring content to help the user in the buying journey. Whether it's lookbooks or video content, these rich digital experiences will entice users, inspiring them to benefit from your products.
Measure and optimise. Take the time to carefully analyse how your site is appealing to customers. How much time are they spending on site? How are they behaving while on site? What devices are they using at which point in their journey? And are they interacting with your brand on social platforms? These metrics will help inform the way you optimise your site for conversion.
More Online Retail News
Take a look at last month's e-commerce news roundup: Motlin Takes On Magento
Need some guidance when it comes to e-commerce platforms? Download your free E-Commerce platform eBook.