Having been introduced exclusively to 'Top stories' in February 2016, Google announced this week that accelerated mobile pages (AMPs) will soon be available across the entire search results page.
Mobile users can soon expect to find AMP results for searches beyond 'Top stories', providing considerably faster results for many popular searches. Benefits of the feature include a page load speed four times faster than normal pages, while using just a tenth of the data normally required. Page load speed therefore comes in at roughly less than a second, with significantly higher click-through rates as a result.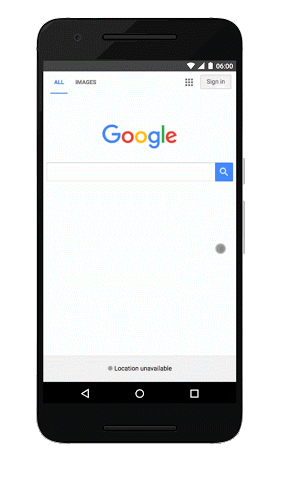 While page speed and load time have both been cited as significant ranking factors, Search Engine Land's Greg Sterling cited that Google VP of engineering, David Bresbris, had confirmed AMPs will not receive any kind of rankings boost. Google also confirmed on its blog:
To clarify, this is not a ranking change for sites. As a result of the growth of AMP beyond publishers, we wanted to make it easier for people to access this faster experience.
David Bresbis also admitted that consumer awareness for AMPs has not yet been successfully established, but stated that Google had plans to change this in the coming future. Current users include e-commerce platforms such as eBay as well as other outlets such as TripAdvisor, Food Network and Disney.
Google is testing a preview of the new feature, which it plans to glean feedback from to develop a better search experience for all users when rolled out.
The feature is expected to be widely available across mobile later on in the year.