Adam Stokes takes a closer look at Google's mobile-friendly update and explains why having a responsive site is now vital to businesses, as he looks at responsive and adaptive design, dynamic serving and mobile URLs.
Google rolled out its mobile-friendly algorithm on 21 April 2015. Dubbed 'Mobilegeddon', the update was designed to specifically benefit mobile search results. As has been made very clear in recent years, mobile is becoming a worthy competitor for desktop, meaning it is more important than ever for businesses to not only have a mobile site in place, but to have one that is performing in the most collaborative way with desktop.
Responsively designed websites can differ from desktop sites in what they deliver and how they deliver it, meaning it's important to ensure that your website is laid out in a way that is most effective for your customers.
Responsive and Adaptive Design
Responsive designs are the most preferable option for websites seeking a mobile site. They detect both device and screen size through the use of media queries to cater the content for the user. From 2in1 laptops and tablets to mobile phones of all sizes, responsive design mobile sites will alter dependent on device as well as the orientation, giving the user the freedom to access the information they need in the most suitable way possible based on the exact size of the screen. A liquid layout enables the design to be altered regardless of the width of the screen the site is being viewed on, simply altering the design accordingly.
A fixed break point is slightly less fluid than a liquid layout, and will have set break point specifications for specific pixel sizes, meaning that defined orientations will be in place based on the size of the screen and the device in use. This is often known as adaptive design, and offers a slightly less catered approach, best matching the set specifications to the device in use.
Implementing further features, such as dynamic serving, can even alter the content that is presented when the size of the website changes. This means that you may not be reading the exact same content or navigating the site in the same way as the web version of the site, as it has been altered specifically for use on a mobile device. There is, however, debate over the effect on SEO when using dynamic serving, as best practice dictates that content should always be the same regardless of format.
Mobile URLs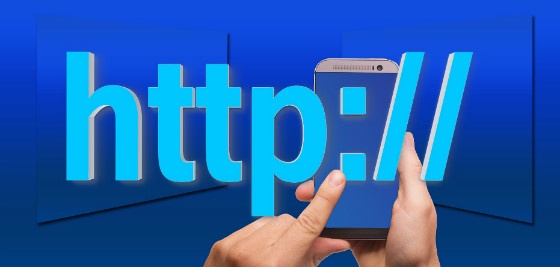 Mobile specific URLs (m.example.com) are non-responsive, specifically designed URLs for mobile users. While many businesses may assume that simply having a mobile site is preferable to not having one at all, mobile URLs can actually harm your business. As the URL is completely different from the original site, Google will interpret it as a unique website. Combine this with any potential duplicated content, and you're automatically ranking against yourself. Though canonical tags can be put in place, this type of mobile site should be avoided where possible.
What Does Google Have To Say?
As previously mentioned, Google introduced mobile-friendly websites into the search results earlier this year.
According to Google, expanding mobile friendliness as a ranking signal means:
Users will find it easier to get relevant, high quality search results that are optimised for their devices.
This has meant good news for sites with responsive mobile sites. However, aside from the already negative effects of having a non-responsive mobile URL for your mobile site, the introduction has meant that any website without a responsive mobile site is now being penalised, resulting in demoted site rankings.
Google's Mobile Friendly Test tool allows businesses to test exactly how user friendly their website is for mobile users. Best practice dictates a score of 75% or more for a website to be deemed mobile friendly.
Why Do I Need A Mobile Site?
Although some businesses may not see many of their audience using mobile devices, the sheer amount of traffic coming from mobile is enough to argue otherwise. Google doesn't want to offer its users bad results, especially ones that can't be read properly on such a large portion of where searches are coming from.
Having a mobile site - and a responsive one at that - is the best way to keep updated with the latest expectations from both Google and the user, which are the two most important entities that you need to satisfy for your business to thrive online.
Want to find out more about how Google defines a mobile-friendly site, and learn top tips for dealing with mobile usability errors? Download our free mobile-friendly algorithm guide today.