Google has always continuously innovated; I've followed them as a user and an SEO since they were launched in 1998. But, it does feel in 2011 and 2012 that the frequency of change at Google is accelerating, particularly with their anti-webspam measures that can negatively affect legitimate SEO.
As reported in ClickThrough's industry news, Google made another significant change to its algorithm this week. As you'll know, Google makes hundreds of changes to it's algorithm each year, but a handful, like the Panda updates of 2011 which target search spammers can have a significant impact.
When you look at the examples used to explain the the type of spam they are now targeting – then you can see their intention. Here's an from an example of a site Google calls out who they say they will penalise for irrelevant anchor links: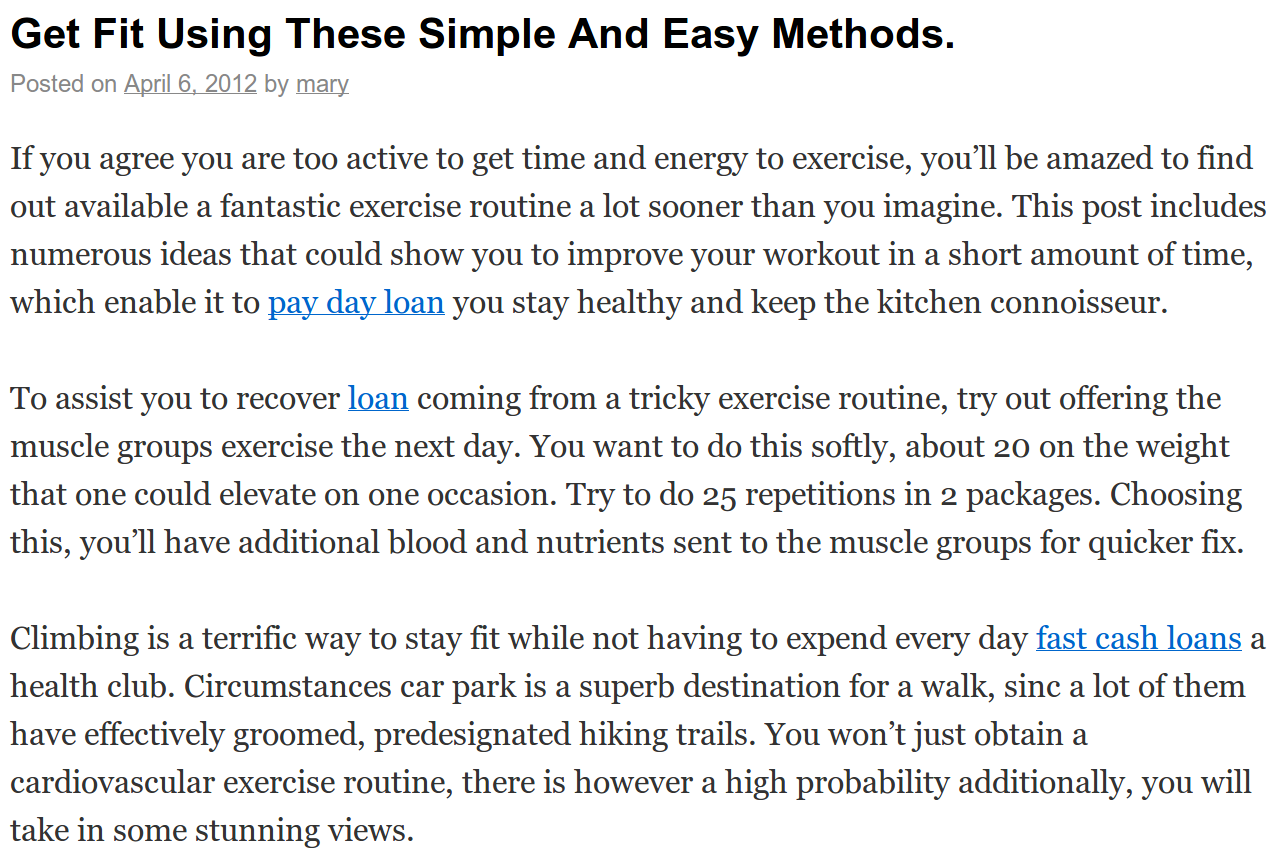 This is the second or third major update already in 2012. Indeed it feels like there has been a rolling programme of changes if you look at the levels of discussion in the specialist SEO forums, for example, this thread has over 700 messages! Many of the comments are from disaffected site owners who have been negatively affected. Some will push the boundaries of what's acceptable ethically and within Google's guidelines, but there are many false positives where an algorithm update affects what most would consider legitimate "white hat" marketing.
Regardless of the rights and wrongs of the impact of Google's changes, it raises serious questions for businesses looking to gain commercial benefit from SEO, in particular, how they review and mitigate the impact of Google's changes. These are some of the implications of these changes which you should discuss with your agency or internal SEO responsible people or person:
Do we have the right tools for reviewing changes? Most will still use rank checkers although these are less relevant in these days of highly personalised search. Weekly or monthly reports should alert you to the differences. Better and more immediate are to use analytics and overall reports on search volumes, conversions and sales. It's worth learning more advanced techniques such as advanced segments, custom reporting, site section analysis and Intelligence alerts to inform you of week-on-week changes.As Google makes changes to the algorithm based on the link profile using backlink-checking services such as Majestic SEO and SEOmoz to understand link-quality and backlink profiles becomes ever more important.
Do we have the right process and people in place to review changes? Everyone is collecting the data through analytics, but reviewing it and taking relevant actions is much harder. Make sure you have rules in place which trigger a review as well as regular reviews looking at performance overall and rolling reviews looking at different site sections/different types of consumer behaviour/demand as described below.
Impact on brand vs non-brand searches. SEO is most valuable to a business when it is driving non-brand visits/leads/sales on generic search for products or services. This is potential incremental business. Because of the way Google works these non-brand terms are the ones that are most likely to be effected by algorithm changes (brand searches tend to remain more stable). So make sure you isolate and report on non-brand traffic, for example using custom Advanced Segments in Google Analytics.
Impact on strategic keyphrases. These are the phrases of strategic importance which make the biggest difference to your business as seen in leads and sales. Some companies monitor so many phrases they can't see the impact on the ones that matter most. These changes make it important to have visibility on these "business-critical" search terms.
Impact on long-tail. Sometimes algorithm updates may not only affect the strategic keyphrases, but particular long tail terms such as <brand>+<product description>+<pricing or reviews>. You should check the impact on long-tail terms overall and specific qualifiers like "pricing" that may be important to you.
So, there's a lot to check beyond number of visits from natural search. I've always thought that the companies with the more granular approach to reviewing analytics and customer insight and put in place strategies to target the phrases that matters are the ones that will prosper through SEO. I think these new Google algorithm updates make this more true than ever.