Bing Ads has now released version 2.0 of its keyword planner tool, with new features including keyword suggestions, benchmarking and competitive insights as well as customisable ad group and keyword bids.
So, what's included in the upgrade exactly?
Benchmarking and insights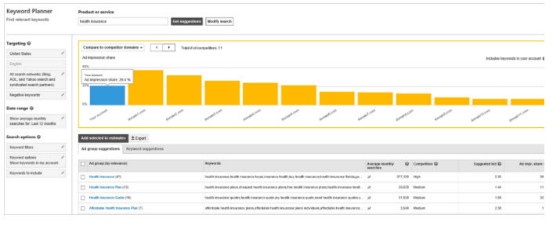 With the enhanced Bing Ads tool, you now have the opportunity to compare ad impression share to your competitors, as well as market leader domains. This new feature has been introduced to support marketers when it comes to identifying missed opportunities while improving your knowledge of industry leading keywords and where your brand could fit into that.
Customise ad group and keyword bids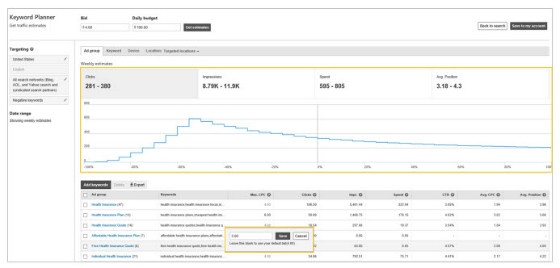 The Bing Ads keyword planner now allows for changes to bids for individual ad groups and keywords in the traffic estimates section of the tool. Here, you can view the traffic estimates based on different bids, and the ability to adjust the bids according to the results from the bid landscape graph.
More keyword suggestions
Much like the Google Keyword Planner, you can now enter a URL into the Bing Ads keyword tool. With more keyword sources and the ability to further analyse competitors' sites, you will be able to extract more keyword suggestions from the enhanced Bing Ads keyword planner.
Flexible time ranges
You will also be able to set a more flexible time range in this new version of the Bing Ads keyword tool. Where you could previously only extract a date range of the last year, you can now set a time range of up to 24 months, in order to gain a more accurate view of keyword trends and their use in search. This will provide a closer look at seasonality trends for your brand.