Every year we embark on a company trip, designed to boost team building and for our people to get to know each other better.
This year, we flew to Edinburgh!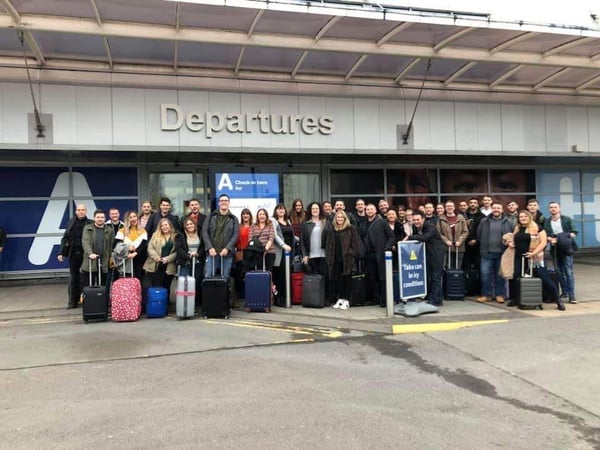 On Friday 16th November we flew up to Scotland for the weekend, ready to enjoy some team building and sightseeing in the capital.
On the Friday evening we visited The Tron near the Royal Mile, a comedy club that had laid on a buffet for us and some comedy acts to entertain us for the evening.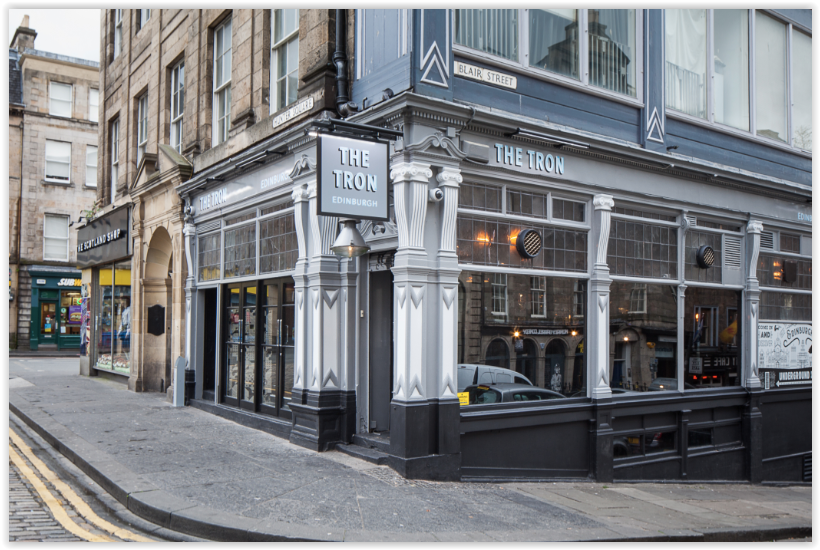 The comedy acts were brilliant, and we enjoyed the bottom floor of the club to ourselves, meaning we could mingle and talk to other team members who we don't usually spend time with on a daily basis in the office.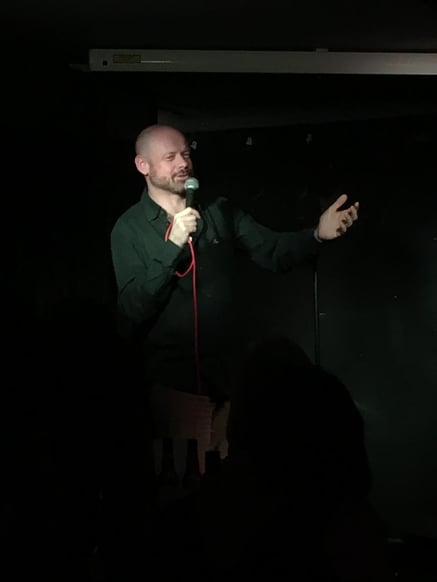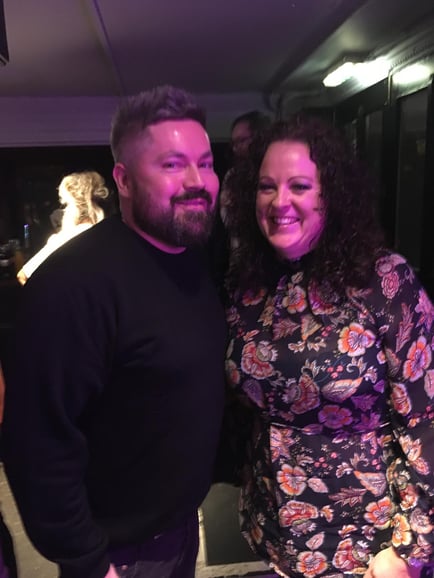 Saturday was filled with a mixture of sightseeing up at the castle, museums, fun at the Christmas Markets, and relaxation in the hotel spa.
Lots of people met up at the markets to enjoy some German delicacies, such as bratwurst and glühwein, while others took to the castle to absorb Edinburgh's royal history, and enjoy the views from the top of the Royal Mile.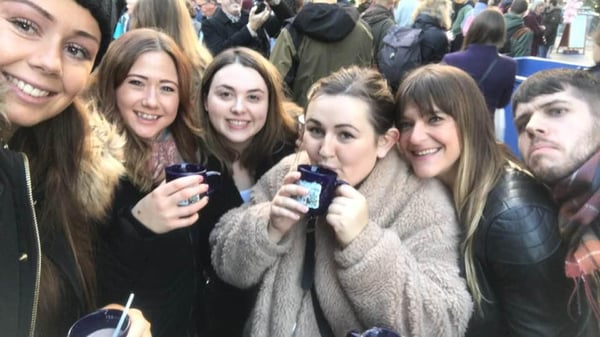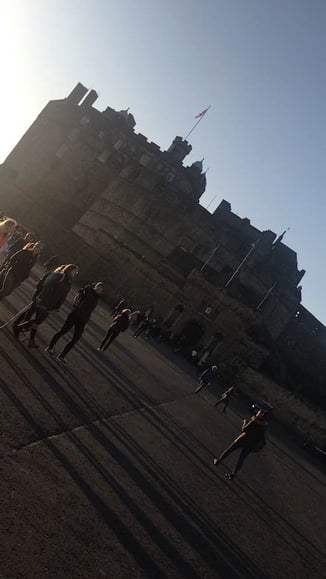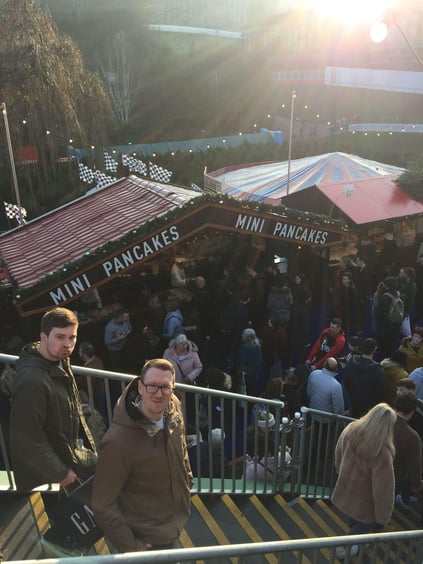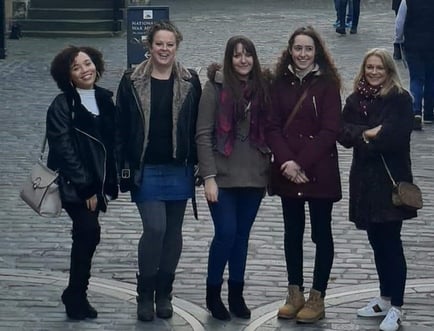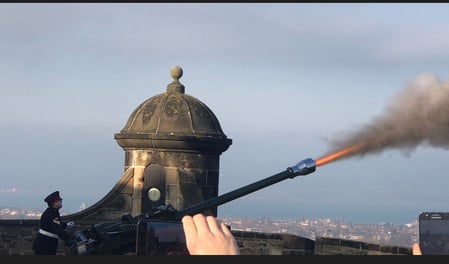 On the Saturday night, the whole company headed up to Victoria Street (where J.K Rowling got her inspiration for Diagon Alley) and dined at Howie's restaurant.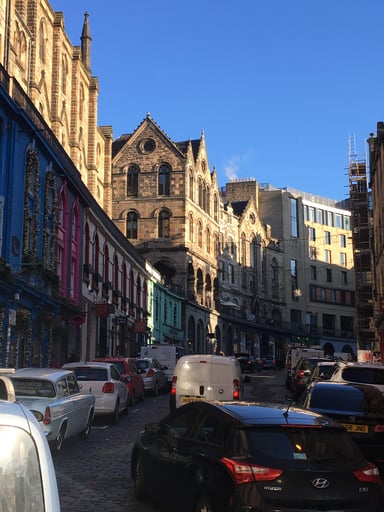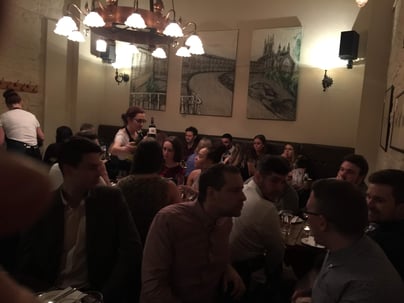 On Sunday morning, lots of people fitted in last minute sightseeing adventures and spa visits before flying home in the afternoon.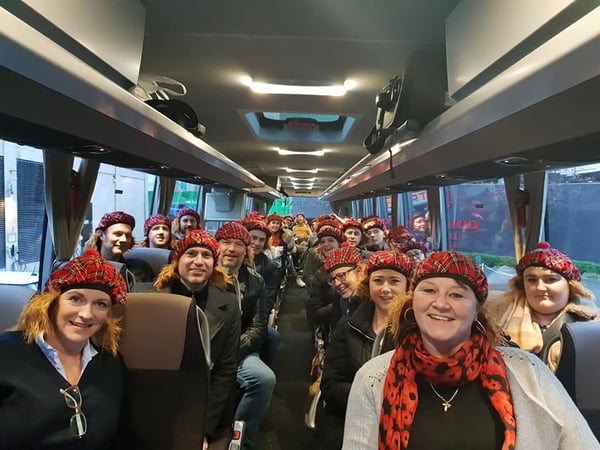 All in all, a fantastic weekend! Thank you to Victoria Michalska, Kelly Hay and Debbie Bissell for organising such a great trip for us.
Can't wait for next year!