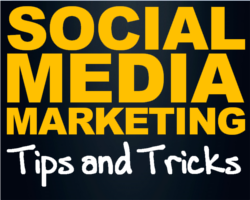 As social media gives consumers a far greater voice and wrenches control of brands away from the traditional PR and marketing teams, what strategies need to be adopted by business to try to limit the opportunities for negative press?
Consumers have been morphing into prosumers for several years now, and this can cause a headache for companies who are accustomed to having full control over the messages which are dispersed via the media, press and online about their brands. Even a simple 140 character tweet can nowadays lead to a backlash against companies for which traditional crisis management is unprepared.
Social media permits the voice of the people to be heard extremely quickly, with stories via Twitter going globally viral in a matter of hours, occasionally even less. For companies this can mean that a carefully established reputation can be desecrated within a far shorter time than previously, unless social media is managed and monitored.
Set up Google Alerts to track mentions of your company and your brand names, use tools such as SocialOomph to track keywords and mentions (eg company name, products, sector etc), make sure that your Analytics and hosting are configured to give you warning if there is a sudden increase of traffic to your website, and build a following of loyal followers/customers/friends who are active on social media to give you a heads up should anything out of the ordinary occur in the twittersphere or blogosphere concerning your company.
Over and above these basics, there would seem to be a very simple rule that can be applied to minimise any reputational crisis - be genuine. Even the most avid prosumer looking to post negative press about a company understands that people are people and mistakes can often be understood and forgiven, especially when a company ahs reacted in a timely manner to dealing with the problem. What sticks in people's craw is when a company has attempted to misinform, delude, or hide information. Hype is one thing, distorting the truth is quite another.
On a long term basis, being genuine in all of your communications is the sensible route to ensure that there are no skeletons in the cupboard which are ready to fall out at the first opportunity.
A lie has speed, but truth has endurance.
~Edgar J. Mohn