Richard Chapman brings you the latest conversion and analytics news, trends and blogs
Split Testing: More Than Just Bananas and Ice Cream
Dale Cudmore offers his insights into Split Testing in his Daily Egg blog, as he differentiates between splits of the banana variety and those that lead to more profit.
Cudmore explains what split testing is and what role it can play in conversion optimisation and increasing your businesses' bottom line.
He says:
Conversion rate optimisation is the "what," but split testing is the "how."
Cudmore details the differences between A/B testing and multivariate testing, but warns against jumping in and testing just for the sake of it. You need a strong CRO plan to be able to arrive at the biggest opportunities and improvements.
Build Trust Through Tone of Voice
Ever wondered how Apple got so big? Once upon a time the company was a small start-up going head-to-head with mighty Microsoft. But it had something that set it apart. It had personality. It had quirky. It had a tone of voice.
Art Anthony tracks the success of Apple's brand journey in his Daily Egg blog on headlines and tone of voice. He says Apple's obsessive brand loyalty is down to the fact it set itself apart very early on. Now, even though Apple is mainstream, its loyal followers still see themselves as 'different'.
In his blog, Anthony tracks the four steps to "Tweaking your Tone", with insights into Auditing, Isolating your Benefits, Appealing to your Customers, and Developing Tone of Voice.
Be Responsive – There Is No Fold
We all know the scene from the Matrix – the one with the bending spoon. Neo stares intently, trying to bend the spoon, as the boy tells him simply: there is no spoon.
Mark John Hiemstra uses this analogy to good effect in his blog There Is No Fold, as he considers media's growth from broadsheet newspapers (remember them?) – originators of the fold, to static websites where the fold related to the need to scroll, to today's multi-device world, where the fold is now obsolete.
As people now access the web on so many different sized screens, web designers and developers need to optimise their sites to show content that not only fits the screen but is also relevant to the user behind the screen. Mobile browsers have different requirements to tablet or desktop viewers. Hiemstra says you need to break free of a construct that keeps your landing pages static and remake the fold to display properly on any device.
Playing With Words to Win Big
Steven Macdonald reminisces over the $300 million button and considers the importance of changing words to maximise on CTA with his look at A/B testing for conversion rate optimisation.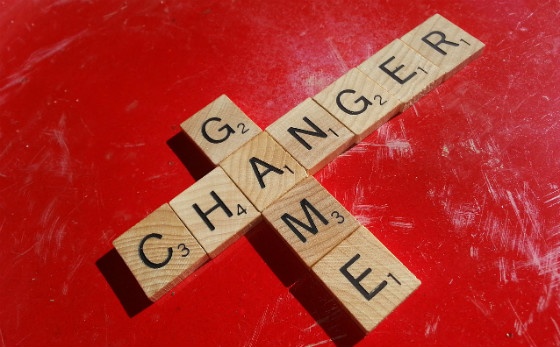 He details his own case study on the launch of free trial CRM software in his blog on Search Engine Journal. He then goes on to explain the challenges of replicating the A/B test across six different languages and the importance of localisation in the local language.
He stresses the importance of continuous optimisation, as you work towards ever higher gains.
Using Marketing Analytics to Drive Profit
How do marketing analytics relate to ROI? And how does marketing have a clear and measurable impact on profit? Shayla Price of Hearsay Marketing offers her five tips to increasing ROI with marketing analytics via her blog at Kissmetrics.
She highlights:
Plan for ROI – quantify your expected outcomes
Avoid vanity metrics – Is your number of Facebook fans really driving revenue?
Sales, sales and more sales – Mine your consumer data to hone your sales process
Experiment frequently – Take a test and learn approach
Make a decision without regret – Avoid analysis paralysis by setting key parameters to your data to help speed the decision making process
Create Emotionally Engaging Sites
First impressions count, and they have to happen quick in the online world, where 40% of browsers will leave a page that takes more than three seconds to load. Three seconds and they're gone. But once your page loads how long is it before they click the 'back' button?
Brad Tiller looks at Talia Wolf's recent webinar on emotional targeting, looking at three online dating sites and asking which best tapped into the emotions of the user? Which one successfully resonates with the person the customer wants to be?
More Conversion and Analytics News
Read our previous CRO news roundup: Yahoo's Apple Watch Analytics, Google's Hackathon & May's Best Blogs
Want to maximise on your e-Commerce results. Learn from the experts. Download your free guide to Selecting the Right E-Commerce Platform and follow our 35-step process for building e-Commerce sites