Richard Chapman outlines the latest in CRO news and Google Analytics advice including Unbounce's Conversion Optimisation Challenge, optimising for mobile, and how to deal with referral spam in Google Analytics.
Unbounce's Conversion Optimisation Challenge
When there aren't enough hours in the day conversion optimisation can take a back seat. So Unbounce has asked the question, "Is it possible to generate a sustainable lift for a website in just a few hours?"
In just a few hours what actions could you implement to improve your user experience?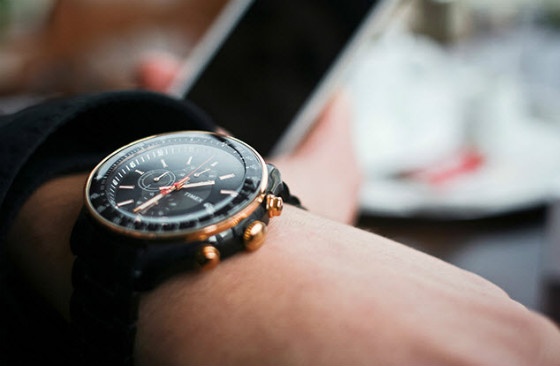 Headline Testing
According to Brian Massey, founder of Conversion Sciences, one of the actions you could take to improve conversion optimisation in just a few hours is to write 25 headlines for each high priority landing page. Pick the best of the headlines, and set up a four-page variant test to include the best of the headlines. Set your testing software to send a quarter of the traffic to each page and if possible, increase your ad spend to ensure you get a decent amount of traffic to the landing pages you're testing. Even if your tests fail, you've narrowed down your options further, and are getting closer to reaching the best CRO combination for those particular landing pages.
Tackle your worst performing pages
When founder of Conversion XL was questioned about his chosen CRO activity in just four hours, he decided the best option would be to identify where the biggest drop-offs are occurring. Combine user testing and analysis to gain better insight into why these drop-offs are happening, and how it can be rectified. With experience and insight gained from Google Analytics, you may be able to identify some major issues in a short amount of time.
Talk to your customers
Growth marketing consultant, Angie Schottmuller, told Unbounce that she would recommend using this short amount of time to gain a better understanding of your target audience. If possible set up interviews with actual customers or prospects to learn more about what they're actually looking for. A better understanding of your customers' intentions gives you a much better chance of improving conversion – altering your site and copy to deal with any concerns raised in your interview process.
Heuristic analysis
Split-testing expert, Michael Aagaard, suggests spending some time going through analytics data to identify where the most potential lies. Then spend an hour conducting heuristic analysis – an optimiser's method of identifying site problems and any issues with the user journey that may be causing loss in revenue. After the analysis process, Aagaard then recommends coming up with an optimisation action plan that could be implemented in any remaining time you have left.
Take a closer look at tags
Quicksprout's, Neil Patel took a different approach to the Unbounce conversion challenge stating that he would focus on SEO and page performance. His tactic would be to use Webmaster Tools to identify simple fixes, such as crawling errors, 404 page errors, duplication of meta titles and descriptions. Patel also said he would take a closer look at page speed, as this is a major factor in users not converting.
How to optimise mobile copy effectively
There's no doubt about it. Mobile optimisation is a strategy that you have to invest in as a digital marketer. More and more people will undoubtedly use their mobile device for day-to-day activities, and with increased mobile browsing times, it is now our favoured internet platform. So how should you be optimising for mobile exactly?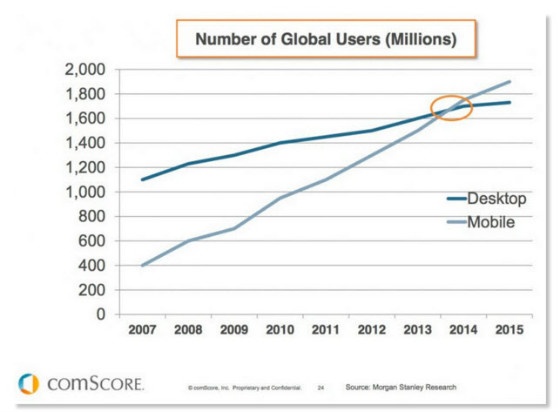 According to Crazyegg, you need to pay close attention to the following details:
The centre of the screen – Make sure your key messages are in the right place. Remember that mobile is different and eye tracking on desktop does not necessarily mirror what happens on mobile. According to studies a user is attracted to the centre of the page on mobile so you may need to re-evaluate your current mobile design and how your key points sit on the page.
Does the fold exist on mobile – Users are much more likely to keep on scrolling on mobile. Scrolling has become a habit that mobile users naturally do upon touching the screen, not out of interest – it's become much more like a reflex. However this does not mean that the "fold" no longer exists on mobile. It does mean that you have to build on what initially interests them, which essentially means stopping that scrolling reflex so that they give you their full attention.
Keep it simple – Remember that mobile users are fickle and have short attention spans. Make sure your mobile site is scannable and as simple as possible – in both design and copy – so that there are no distractions and your audience does not have to wade through large amounts of information to get to their desired item or service.
Ultimately, your mobile campaign needs to take a different route to that of your desktop setup. Make sure your design and copy directly reflect the way a user interacts with their mobile, and you'll be well on your way to a more successful mobile conversion strategy.
How to deal with referral spam
Fake referral spam is becoming more and more prominent, appearing in Google Analytics and interfering with data. The main issue for marketers in this instance is that most marketers will firstly, have trouble spotting the spam, and secondly, they don't know how to remove it. This will then make reporting inaccurate, potentially confusing A/B tests that are currently running on your site.
So, what is referral spam and how can it affect your site?
This type of referral spam is sometimes referred to as ghost spam, in that it never actually visits your site. However it still appears in reporting figures causing major problems in reporting, especially for smaller businesses.
You can identify referral spam in Google Analytics by navigating to Acquisition, then All Traffic, then Source/Medium. Look out for giveaway signs of spam traffic – namely the URL. If in doubt, click on the URL. It should be obvious that it's spam. If you're still in doubt take a closer look at % New Sessions, Bounce Rate and Pages/Session. These figures will be 100%, 100%, and 1.00 respectively – a sign that this particular traffic never actually visited the site.
When it comes to removing the referral spam, it's important to keep checking for new batches of potential spam that break through but the outline below will effectively work at locking out referral spam that you have already identified in your Analytics account.
Visit Kissmetrics for a step by step guide to referral spam removal. Alternatively, talk to our Google Analytics consultant on a best practice guide to removing unwanted ghost spam from your account.
More CRO and Analytics News
Take a look at our last CRO news roundup: Ethos, Logos & Pathos
Do you need advice on conversion optimisation tactics? Contact our Conversion Optimisation experts to see what they can do for your on-site experience.