Richard Chapman details the latest updates in CRO and Google Analytics advice including the importance of psychology in CRO, education before conversion, and how to implement CRO techniques that complement SEO strategy.
When Psychology and CRO Go Hand in Hand
With the right psychological insights, your Conversion Rate Optimisation should see improved results. Neil Patel from Crazyegg admits that it's not always that straightforward, but with a good understanding of the psychological patterns of online users, your conversion tips and tricks should be founded in something a little more concrete.
So why is it so important to get to grips with the psychology behind CRO?
Patel states,
Psychology gives you the most direct path to changing a user's behaviour, which is the central goal of conversion rate optimization.
With that in mind, how then do we harness our knowledge about user behaviour to our advantage? It all comes down to making decisions, and how users reach that decision. Our job is to make their decision-making process that much easier – coaxing them through the funnel to a conversion that is simple, with no questions asked.
There's no escaping the fact that all decisions made by users are informed by their emotions, as well as the rational side of their brain. But with a clearer idea of the psychology behind the users' behaviour, you're much better informed about the emotion that's triggered their decision making process, and can then identify how to cater your conversion path to that user.
How to implement your newfound knowledge of user psychology
Getting to grips with your specific target audience and their emotional and rational journey on your site will only really be discovered by getting to know your users. Patel suggests diving into the following to do just that:
Interview your users
Use psychographics
Delve into their cognitive biases
Study the customer psychology in great detail
Ask 'why' constantly
Delve thoroughly into the psyche of your users and ask yourself why they're not converting where they should be. Use your newfound psychological info to your advantage to get under the skin of your customers' traits, fears, desires and frustrations, and your conversion path will be easy to follow.
How pushy is too pushy?
Are you inadvertently urging your users to purchase before they have all the information required?
The danger of over-zealous conversion optimisation means that you may be optimising for clicks and not entirely for your customers. The key to this? Educate, then convert. Give your customers all the information they need in order for them to buy from you with complete confidence. Wider Funnel details how a lack of education can cause decreased conversions.
Let's face it. Users are now savvier than ever when it comes to an online purchase. They have all the tools to hand to make an informed decision about where they purchase from. And if your customer doesn't have all the information necessary before they reach the checkout, you will inevitably see high exit rates at the checkout. This ability to educate your user about your product is incredibly important for B2B sites selling complex services and software. If you're pushing your customer to convert before they know exactly how it works and how it will benefit them, you may just lose out on a customer.
Your calls to action are key in implement a gentler conversion path for users. Instead of "Buy now!", why not present the user with more information with "Learn more". A more subtle "contact us" button could be used across the site as a crutch so that when your user has "learnt more" and is ready to convert, they're only one click away from getting in touch with your sales team.
At what point do you stop educating your user?
If you're thinking that your customer does not need to be educated as much as suggested here, it may be a case of carefully studying the points at which users exit your site and abandon purchases. By widening your view of the entire funnel, you'll be able to gain some clarity on where your users are having doubts, and how exactly your journey could be clearer. At the top of the funnel, you are going to need to gently persuade, helping users to identify that they're in the right place. Further down the funnel, you'll need to answer their questions and address their concerns, and finally make the transaction as clear and simple a process as possible.
CRO that helps with your SEO?! Surely too good to be true…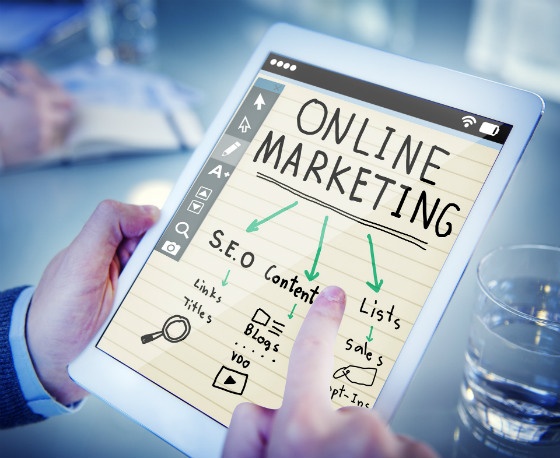 Conversion rate optimisation and SEO have a tumultuous relationship, but a necessary one nonetheless. With a balanced SEO and CRO strategy, people should be reaching your site due to your good ranking position, and converting due to your great user journey.
But how can you harness the two elements to work in perfect unison?
Kissmetrics expose their top CRO techniques that enhance SEO too:
Get specific – It's all well and good providing an answer for everyone to draw in users, but if you're not specifically addressing your target audience's questions and doubts, you may be reaching too far. Sharpen your messaging and consider revising you site architecture, helping search engines and users to find the information they need quickly.
Concentrate on content – With content being a key ranking factor for search engines, you firstly need to write for your audience. Evidently, you need to optimise for search with the relevant keywords that will improve your rankings, but your customer will leave if your content is not catered to their expectations. Create your content in a balanced way, with keywords and clarity in mind.
Consider images carefully – A large amount of text will mean users leave your site without looking back. Break up your text with visuals so that the information is easily scannable. And when you add images to your site, optimise the alt attributes and image file names so that you're enhancing their SEO value too.
Get away from Flash – With the surge in mobile browsing, the use of Flash is becoming unnecessary, and will affect the accessibility of your site as a result. Moreover, search engines can't crawl Flash, so it will not add to your SEO strategy in any way either. Quite simply, call it quits on Flash.
Get testing – Start with Google Analytics to get a better view of how you top level landing pages are performing and where conversions are dropping off. Once you've identified where you're losing customers, you can then organise some split testing. This will give you a much better idea of why users are leaving and what you can do to improve it.
Is your copy killing conversions?
With content, it really is a case of how long is a piece of a string? The length of your content depends on the complexity of your offering. That said, there is a danger of too much content deterring your user from wading through it all, and going elsewhere, where there is clarity in concise, well-structured content. So, how do you determine if your content is too much to digest? And what are you next steps?
Unbounce detail why your content may be killing conversions, and how best to solve this problem.
Why are your pages suffering at the moment?
You're trying to please everyone
You don't have a clear understanding of audiences' stage in the buyer journey
You're unclear of how much information is needed for customer before they convert
You're ignoring fundamental web writing techniques
You've include more than one product per page
If you've recognised elements of your site in any of the five suggestions above, you may need to take a step back and reconsider your current content strategy. Introducing a logical hierarchy to your content and the way in which you write could be well worth the time taken.
Base your hierarchy structure on the answers your customer need to know, in order of importance, before they make a decision to buy. Stick to this new hierarchical structure, and review thoroughly after writing. If you've strayed from the structure and added in an answer to a question that your customer will not ask or need to ask in order to purchase, remove it from the page. Those nice-to-know snippets of information may seem like a good idea at the time, but if they don't directly address your target audiences' fears, why include the information at all?
What if you really want to get that nice-to-know extra copy on the page?
Lightboxes.
The modal windows are a way of introducing your excess copy in such a way that leaves the user in control of which content they want to see and when. With your content focussed clearly, driving the user towards your CTA, a lightbox will allow them to click on extra information if they want to read it, without forcing it on them unnecessarily.
More CRO and Analytics News
Take a look at our last CRO news roundup: Conversion Optimisation Challenge
Do you need support with your conversion optimisation strategy? Contact our Conversion Optimisation experts to see how they can improve conver