We are increasingly moving from a search driven world to a social driven world. If your online marketing spend includes the vast proportion being spent on SEO and SEM, it is time for a rethink. Google's development of Google Plus in an effort to 'get social' (against the behemoth in the social world that is Facebook) is based on a simple fact: that Facebook and social is beginning to dominate traffic on the Internet. And traffic = money. Not just for the big players such as Facebook and Google, but to those these giants serve. That's you, and your business.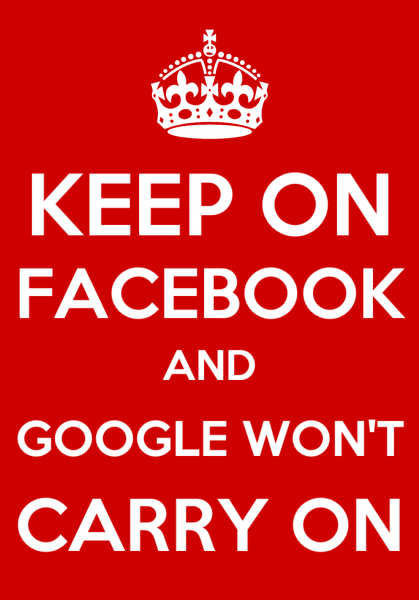 There is no getting round it. We have moved into a new era on the Internet and there are now companies (and not just those who at first glance would seem most suited to the social world) where anywhere from 30% upwards of traffic comes directly from Facebook activity, and not from the search engines. Some companies, according to research published in 2011, are seeing nearly all of their traffic coming from social sites such as Facebook, Stumbleupon, Twitter etc rather than the carefully crafted SERPs.
Whilst it is unlikely that the world is suddenly going to cease using the search engines, and hence the need for SEO will continue, the reality is that social media marketing is becoming THE traffic driver and cannot be ignored.
"We don't do Twitter or Facebook because we have banned all access to social sites within our business" sounded fairly ludicrous 4 or 5 years ago. But now it sounds more like a death knell for any company taking such a stance.
Ignoring the fact that Facebook is introducing new forms of advertising and using social signals amongst friends and networks to bring advertisers closer to potential customers would be plain daft. Google would seem to be deeply concerned about the Facebook threat to the display advertising market Google has held almost absolute power over this last few years. After all, that's part of Google's core business, and any threat to that level of revenue has to be taken seriously.
We are seeing the big advertisers exchanging www.ourdomain.com on TV and print ads, packaging, websites etc with Follow Us on Twitter and Like us on Facebook. Short status updates are so much easier to manage than redesigns and website updates. There is a level of immediacy about social media which is missing from websites; a layer of personalisation and response that is difficult to 'see' on your bog standard, old school website. Whilst adding +1, Tweet, Like and other social sharing buttons to content on a website can help to illustrate the popularity, authority and quality of content, it somehow lacks the impact of a status update with 100+ comments, or a tweet that has been ReTweeted multiple times. A website also lacks the reach of social updates and it is easy to see how a simple tweet or status update can go viral, (mainly because of the lack of overlap between every individual's personal network), at a cost - HR and cash - that is verging on impossible with more 'traditional' internet marketing methods.
Google's Search Plus Your World is a clear indication that social signals are receiving more importance in the algorithms. And hence businesses need to pay more attention to the social space.
Are you still focussed on SEO and SEM? Or has your business decided to put more budget into social? What are your social media marketing plans for 2012?