Richard Plant outlines the latest in e-commerce news and trends including growth in transactions on mobile devices, how delivery mistakes can be fatal to your e-commerce performance, and Ray-Ban's struggle against counterfeits.
Mobile E-Commerce Purchases On the Rise
Half of the UK's e-commerce purchases now happen on mobile, with the iPhone leading the way as the UK's top choice of mobile platform for online purchases.
After conducting research, Criteo found that 48.9% of all e-commerce transactions in Q1 of 2016 were on mobile phones or tablet devices. This figure is up from 43% in Q1 2015.
Although Android has a larger share of the entire market, Apple devices have seen a larger percentage of users buying online, with the iPhone now accounting for 19% of all online transactions. Meanwhile, the iPad's market share has dropped from 20% to 17.1%.
A similar pattern has been noted across Android devices, where the share of transactions on mobile has increased and the share on tablet devices has decreased.
In its report, Criteo also projected that the amount of people purchasing on mobile would increase dramatically, from 435 million in 2014, to 2.07 billion by 2019.
How Can Delivery Mistakes Affect E-Commerce Performance?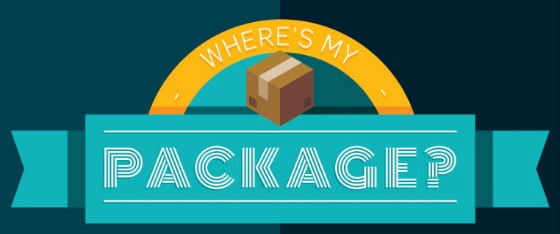 You've gone ahead and created a smooth online transaction process for your customers. Your users are 100% satisfied with the way your site works and how quickly the order is processed. But how efficient is your delivery process?
Even with a fully functioning site, getting delivery right is paramount to your overall success as an online retailer. Putting the right processes in place to ensure you have enough staff and the organisation to carry out an efficient packaging and delivery process is vital. Not to mention the fact that a poor delivery service will have a detrimental effect on your online customer reviews, seriously affecting your digital marketing efforts.
With almost 70% of customers now buying clothing online, and the growing amount of people buying basic products online, such as groceries, getting delivery right is where you can stand out from your competitors.
Use this infographic to identify with your customers, and establish what exactly worries customers when it comes to their package.
Ray-Ban Fights Off Fakes With E-Commerce Platform
In efforts to fight off counterfeits that appear across online marketplaces, Ray-Ban has introduced a new e-commerce platform for its demographic in India.
In a similar attempt to push out counterfeits, Adidas and Puma have also introduced new e-commerce platforms in a constantly growing e-retail market.
Ray-Ban has seen negative effects to their business as a result of a proliferation of counterfeits online.
In 2015, Ray-Ban took ShopClues.com to the Delhi High Court accusing the domain of hosting counterfeit Ray-Ban products while also offering large discounts that were misleading customers. Ray-Ban's parent group, Luxottica Group has since taken several other online retailers to court in an attempt to stop online marketplaces selling counterfeit products.
Country manager for Luxottica India, Akash Goyle, stated:
Luxottica is fully committed against counterfeiting, and this is demonstrated by the implementation of numerous activities: from the constant monitoring of the main counterfeit product suppliers to the partnership with local law enforcement and custom operations to seize the products, and ultimately the activation of legal actions against perpetrators.
Less Than 5% Of Retail Directors Have E-Commerce Background
According to DHR International, large British retailers and their directors lack a solid background in e-commerce.
The research found that only 5% of executive directors in the retail sector (taken from the leading UK-listed retail companies) have any background in e-commerce. This may be putting traditional retail businesses at risk, according to DHR International. Due to their lack of knowledge when it comes to e-commerce platforms, High Street retailers are at risk of becoming increasingly overshadowed by online-only retailers..
With traditional High Street retailers underestimating the rate at which online retail has grown, they are now having to adjust their strategies to keep up the pace.
Jan Westerink of DHR International stated:
Companies need to tread carefully when buying in online retail expertise from the outside. Some major retail chains have successfully expanded their online presence, but many more are still playing catch up. Significant strategic change can often take a long time to bear fruit, and the speed of the transition to e-commerce and now m-commerce has wrong footed many analysts.
More E-Commerce News
Take a look at our last e-commerce news roundup: Two Thirds of UK E-Commerce Traffic Is Mobile
Need to refine your e-commerce offering? Download your free E-Commerce platform eBook. Or contact our web development experts today.