Lisa Coghlan details the latest in e-commerce news and advice, including a recent study on the influence social media has on a consumer's path to purchasing, great expectations for Black Friday 2016, and the importance of online security to consumers.
Study Pinpoints Social's Influence on Consumers
In a recent study by US marketing platform, Crowdtap, results have found that social media has a significant impact on the decisions made by consumers on their path to purchasing online.
Out of 500 adults surveyed, 75% visit Facebook at the planning stage of their purchasing cycle, relying on recommendations from friends and family before buying. For marketers, this opens up the opportunity of encouraging peer to peer sharing on Facebook to boost engagement at this point in the pre-purchasing stage for customers.
The study also found that more than 80% of people use a smartphone at the point of purchase in-store to compare prices online, and to search for discounts or offers.
Post-purchase is the point at which retailers can expect valuable feedback from their customers. The study found that around half of consumers surveyed were willing to review the product bought after a purchase. Furthermore, 71% prefer to give their feedback to brands via social media platforms as opposed to email questionnaires or surveys.
Black Friday Expected To Be UK's Biggest Online Shopping Day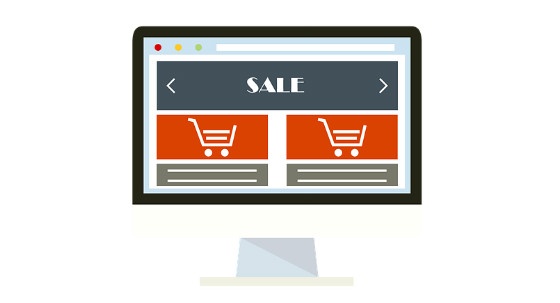 Adobe has predicted that Black Friday 2016 will be the UK's biggest online shopping day, forecasting a total spend of £24.3 billion. The annual retail event takes place on 25 November 2016.
The forecast has predicted a 10% increase on last year's Black Friday figures. Adobe has also predicted that mobile shopping stats will peak on Christmas Day, with mobile revenue increasing by 34% more than Black Friday, and 58% more than Cyber Monday.
Cyber Monday is also expected to break world records this year. Adobe has suggested that it will be the largest shopping day ever, set to grow by 9.4% YoY, while Black Friday sales are set to grow by 11.3% YoY.
EMEA marketing director at Adobe, John Watton, stated: "It's more important than ever that retailers deliver consistent, easy and compelling experiences on every single device that a customer uses in order to avoid missing out on their share of the growing online spend. Consumers are more spoilt for choice and well-informed than ever, and they'll quickly go elsewhere if they're not getting the experience they want."
New Data Reveals Interest In Online Security
According to research from MarkMonitor, consumers are taking more steps to ensure their personal data is protected online. The research found that 45% of consumers have been the victim of some form of cybercrime, and when this has occurred via a retailer, trust in that brand is lost.
The research also found that 50% of shoppers believe their bank and their regular online shopping sites to be trustworthy. Only 14% believe that social media platforms keep their personal data safe, and 54% are selective in the way that they share their personal data with digital brands.
Mark Frost, CEO of MarkMonitor said:
Cybercrime is affecting both brands and consumers, and is only set to rise as our use of the Internet increases. As a result there needs to be a multi-layered approach to online brand protection, to ensure customer trust, reputation and bottom line are maintained.
More E-Commerce News And Advice
Read last month's e-commerce news roundup: Mobile App Sales Overtake Mobile Web
Need to make sure you site is secure and ready for the influx of customers for the shopping season? Contact our expert web development team for support ahead of the seasonal traffic coming your way.