Richard Plant details the latest e-Commerce news, including what product categories are tipped for success in 2016, news of eBay selling its Enterprise Unit, and 12 ways to cut basket abandonment.
8 e-Commerce Categories To Watch In 2016
e-commerce sales in the US alone are tipped to exceed $550 billion dollars in 2016. But what industries or product categories are set to succeed in the coming 12 months? Jennifer Lonoff Schiff tips the following for 2016 e-Commerce gains:
Activewear
Baby products
Educational products
Furniture and home décor
Handmade products and crafts
Pet care products
Speciality foods
Travel
eBay Sells Enterprise Unit, Launches Magento Commerce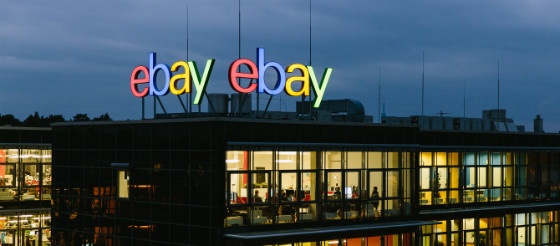 eBay finalised the sale of its eBay Enterprise unit for $925 million to a consortium of private equity investors, including Permira Funds, at the start of November. eBay Enterprise helps retailers build and manage online storefronts on the e-commerce site.
At the same time as the sale, Permira Funds announced it was spinning out assets it gained in the deal into Magento Commerce.
Permira-owned Magento Commerce will now include the Magento open source platform and eBay's former Retail Innovation division.
Analysts have predicted that, as a result of the reshuffle, Magento Commerce will continue to grow its market presence working with businesses with a merchandise volume of $25 million to $100 million a year.
12 Ways to Cut Basket Abandonment Rates
Overall basket abandonment rates are currently 76.6% - this article by Jack Simpson of Econsultancy provides 12 considerations to aid the reduction of cart abandonment. He advises:
Simplify your forms
Shorten the checkout process
Use progress indicators
Be transparent on delivery charges
Keep basket summary visible
Don't make registration essential to buy
Use call to actions at every stage
Promote security credentials
Display contact details
Avoid distraction – have a clean checkout page
Reduce load times
Follow up by email
Target Corporation Targets Global e-Commerce Audience
US discount retailer Target Corporation took its website global earlier this month, following significant investment in its online retail channels. The American brand has a number of e-commerce initiatives it hopes to push as part of the new site roll out. These include building a global audience, driving traffic with free shipping and adding ship from store capabilities to 100 additional stores.
In addition, Target hopes to extend its curbside pick-up service and broaden its partnership with Instacart. UK supermarkets, be warned!
Researchers Discover Magento Vulnerabilities
Researchers have discovered two vulnerabilities in the Magento e-commerce platform.
Dawid Golunski found an XML eXternal Entity (XXE) injection flaw running on Magento's latest PHP version. He advised that the correct Zend Framework vulnerability that caused the problems is CVE-2015-5161.
Ebrahim Hegazy discovered a remote code execution (RCE) exploit, which enabled him to run unauthorised PHP code from the installer via some unsanitised form fields.
More Online Retail News
Read last month's e-commerce news roundup: UK Leads Online Sales in Europe
Run through our top 10 checklist for choosing an e-commerce platform. Download your free e-Commerce platform guide today.