From slow growth to Shopify's success, via grazing goats and dodgy reviews – Richard Plant covers the key pieces of e-Commerce news from the past four weeks.
UK e-Commerce Growth is Bad News for Retailers, Except Travel Agents
After enjoying record-breaking sales in 2014, the UK e-Commerce market has slowed to single-figure growth in Q1 2015 – a decrease of 59% on Q1 2014.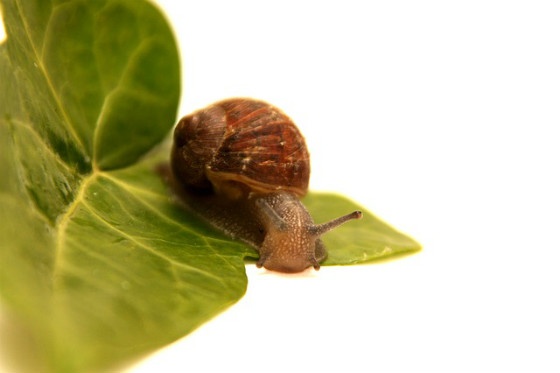 The IMRG Capgemini e-Retail Sales Index reported growth of just seven per cent last quarter. In the same quarter last year, the market grew 17%.
Any growth was largely driven by mobile commerce, with tablet and smartphone sales in the quarter up 38% on last year.
Some sectors, however, enjoyed impressive growth – notably, the travel sector saw growth of 18% on Q1 2014, its strongest growth in this quarter since 2009.
Tina Spooner, CIO at IMRG, believes this sector may be benefiting from increased economic confidence. She said: "Consumers may be feeling more confident in how the economic recovery is progressing and spending out on holidays again."
Shopify Shoots For $100 Million IPO
e-Commerce platform Shopify is planning to raise as much as $100 million in its initial public offering, as it sets its sights on the Toronto and New York stock exchanges.
As CBC reports, the firm announced yesterday that it had filed documents to the US Securities and Exchange Commission stating its intentions. It wants to be listed as SHOP on the New York exchange, and SH in Toronto.
Shopify has enjoyed impressive growth since starting up in 2006. The firm now employs 500 people across four offices, and has seen revenues double every year since 2012 – hitting a high of $105 million in 2014.
China's JD.com Looks to Challenge Alibaba With Cross-Border e-Commerce Offering
JD.com, Alibaba's main challenger in the Chinese e-Commerce sector, is setting out to grab an even bigger slice of the market by launching a cross-border e-Commerce product.
The new offering, dubbed JD Worldwide, will let Chinese consumers buy from overseas sellers in countries like the UK, New Zealand, Germany, France and Japan, Reuters reported this morning.
"Imported goods have always been huge sellers on JD.com, and this massively expands the range of products available to Chinese consumers," JD worldwide boss Leo Li told Reuters.
JD.com also announced a programme that will allow Chinese consumers to buy certain items from US eBay sellers.
Despite lagging far behind Alibaba in real terms, JD.com's fortunes are looking up – the company has seen its shares rise in value by 44% since the beginning of the year. Alibaba's share price, meanwhile, has fallen 18%.
Amazon Files (First-Ever) Lawsuit Against Fake Review Seller
Amazon has filed suit against the operators of several fake review sites– marking the first time the e-Commerce giant has ever filed a lawsuit.
The lawsuit – revealed in a GeekWire report last week – targets sites like buyamazonreviews.com and buyreviews.net, which sell fake four and five-star product reviews to sellers.
The suit alleges these sites are committing deceptive acts and trademark violations, and promoting unfair competition. Amazon is seeking restitution, though it's not yet clear what the figure may be.
Amazon has made efforts to quash fake reviews before, but has never brought legal action against these sites – or anyone else, for that matter.
The suit read: "Despite substantial efforts to stamp out the practice, an unhealthy ecosystem is developing outside of Amazon to supply inauthentic reviews."
Amazon Home Services Launches; Now You Can Order a Grass-Trimming Goat
Amazon has launched Home Services, a platform that lets users purchase services such as plumbing, carpentry and pest control – as well as silk aerialists and a goat grazing service.
Announced late last month, Home Services acts as a database to connect users with verified service providers in their area – or, as Amazon puts it, 'handpicked pros'.
All services sold through the platform are backed by a price promise and Amazon's happiness guarantee.
As we wrote at the time, the service offers several benefits that may help it win out over direct competitors like Google My Business and Yelp:
The unique selling points of Amazon's service are its consumer safeguards – the retailer says it "doesn't just refer customers to providers, but stays with them every step of the way". With customer trust in Amazon already high, the fact that the retailer is going the extra mile to curate providers and protect customers may be all it needs to ensure the success of the product.
The service is currently available in select portions of the US only.
Recent Facebook Acquisition TheFind Says It Wants to Focus on Product Ads
Last month, we reported on Facebook's acquisition of TheFind, a shopping search engine.
As TheFind set out to shutter its own website, it was unclear exactly what Facebook was intending to do with the newly-acquired technology. The only clue was a statement saying the social network planned to make its ads "even more relevant" – implying the tech would be incorporated into Facebook's Product Ads programme.
Since then, an email from TheFind has emerged explaining the companies' intentions in more detail. The message, sent to TheFind subscribers, makes it clear that Facebook is focussing in on Product Ads – and thus implying the ads will be the focus of the new partnership. The email also encourages users to switch over to Facebook's paid ad format, from TheFind's formerly free services:
Even though our business relationship will be formally ending, we would like to explore how your company can leverage your existing product catalog on Facebook. Over the next few weeks a representative from your Facebook team will be reaching out to explore how you can use Facebook's Product Ads to connect your products with new and existing customers from the 1.39 billion people who use Facebook every month.
Source: Marketing Land
Amazon to Shutter Its Webstore e-Commerce Platform in 2016
Amazon will shut down its Webstore e-Commerce platform next year, Internet Retailer revealed last month.

The platform, designed for small to medium sized businesses, has seen mixed reviews from users. Past Generation Toys boss Joshua Kluger told Internet Retailer that "it just really seems the functionality [Amazon] provided was not up to spec [in regards] to what customers want".
Businesses using the platform have received emails notifying them of the closure.
Our Favourite Recent e-Commerce Blogs
From Dabbawallas To Kirana Stores, Five Unique Ecommerce Delivery Innovations In India – Forbes' Saritha Rai looks at five innovative ways Indian e-Commerce companies are utilising the country's infrastructure.
Making the Most of Magento #SEO Among Multiple URLs – Tips for dealing the Magento e-Commerce platform's SEO challenges, from SearchEngineJournal's Chandal Nolasco da Silva.
Why Facebook Buying TheFind Could Be Huge For Retailers, And Facebook – An in-depth examination of Facebook's recent purchase of TheFind, and its implications for the e-Commerce space, courtesy of Ginny Marvin at Marketing Land.
More e-Commerce News and Advice
Read our previous e-Commerce news roundup: UK Online Sales & Mobile Commerce Smash Records
Download your free independent guide to choosing an e-Commerce platform that works for your business.