The latest e-Commerce news, brought to you by Richard Plant. This time, we look at the phenomenal growth of e-Commerce and m-Commerce in the UK, and examine the delivery speeds of ten top UK retailers (and more!).
Mobile Devices Now Account for Over 40% of UK e-Commerce Sales
More than 40% of e-Commerce sales in the UK are now carried out on mobile devices, according to a new report by online retail association IMRG, and consultancy firm Capgemini.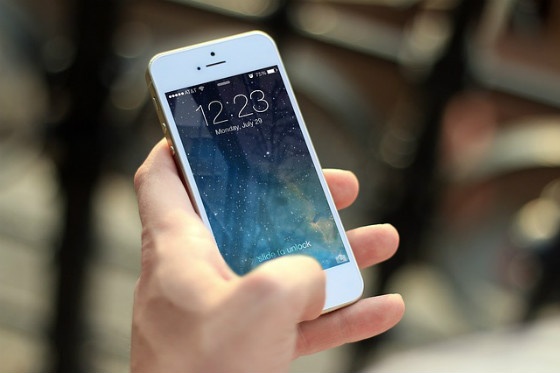 This marks a 25% growth, year-on-year – in the same quarter last year, mobile sales made up 32% of total sales.
25% of mobile transactions are made on smartphones, with 75% made on tablets. This reflects a growing confidence in smartphone shopping – in Q4 2013/14, tablets accounted for 80% of m-Commerce transactions.
IMRG's chief information officer, Tim Spooner, said:
In an online shopping context, the smartphone has generally been regarded as a research tool for comparing prices and checking information primarily.

Yet the number of m-retail sales completed via these devices has risen from one in five to one in four in the space of a year, and we've seen mobile conversion rates rise significantly over the same period as UK shoppers now clearly feel confident in using their smartphones for completing purchases.
Capgemini's Adgild Hop added: "Whereas smartphones continue to evolve in leaps and bounds, tablet devices are reaching what could be considered a plateau, and to an extent merely serve as a replacement to the home PC."
In 2014, UK Customers Spent More Online Than Ever Before
UK consumers spent £104 billion online last year, according to the IMRG e-Retail Sales Index. This marks the first time online sales have surpassed £100 billion in the UK.
Of this figure, nearly 21% - £21.6 billion – was spent over the Christmas period.
What's more, the IMRG Metapack UK Delivery Index shows that in January 2015, customers enjoyed the highest on-time delivery rate since 2012. More than nine out of ten deliveries reached their destination on time, or delivery was attempted on time.
Angela O'Connell, Metapack's strategy and marketing director, said:
The story of January 2015 is how UK retailers and carriers are continuing to cooperate ever more closely to sustain the successful rebound from the challenges of early December.
Source: BizReport
The Delivery Speeds of Ten Top UK Retailers: Which Performs Best?
On the subject of delivery speed, StellaService has examined the delivery service of ten of the UK's largest retailers.
The customer service evaluation firm placed orders, and requested refunds, with ten retailers, including Argos, Debenhams, John Lewis and Very. These orders were placed over a three-month period, starting in November 2014 and covering the Christmas sales rush.
The result? As Econsultancy reports, Very delivered fastest, with an average speed of 2.2 days. Argos, Boots and John Lewis all had average delivery speeds of less than three days.
The average delivery speed of the worst two performers was 5.7 days, while the overall average was 3.5 days.
Despite Very's stellar performance in terms of delivery speed, the retailer (perhaps expectedly) also charged the most for delivery, at £3.95. The average cost across all ten retailers was £2.25, with Currys being the only brand to offer free deliveries across the board.
Boots was the fastest at processing refunds, with an average four-day turnaround. The worst two refunders took, on average, ten days to process requests.
A Guide to Custom Dimensions in Google Analytics
When Google Analytics' Enhanced eCommerce feature launched in beta in May 2014, it opened up a whole new world of insights for e-Commerce managers.
Now, marketers could track product detail views, 'add to cart' actions and many other facets of the customer journey – rather than focussing their analysis purely on the transaction itself.
One of the most exciting new features was the ability to add 'custom dimensions' to products. This makes it easy to track variables like product type, brand and colour, for a far more granular analysis.
If you're just starting out with custom dimensions, you might be interested in this neat blog post by Tatvic, which explains how to set up dimensions for product colour and size, and use this to generate valuable insights into customer behaviour.
Read the post in full here.
More e-Commerce News and Insights
Read our previous e-Commerce news roundup: January Online Sales Help Fuel Strong UK Retail Growth
Learn how to brief web developers to create an e-Commerce site that delivers great ROI – download your free eBook now.