Lisa Coghlan details the latest in e-commerce news and updates including technical difficulties on Amazon Prime Day, the fall of customer phone lines, and how to build your e-commerce site based on what users want.
US shoppers reported several problems with online transactions during Amazon Prime Day – the online retailer's sale event to promote its subscription.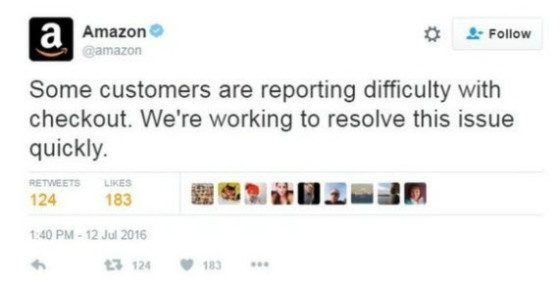 Some shoppers reported that they face technical issues on the Amazon site at the checkout stage of their transaction, finding that some items would not be added to their cart.
Despite the technical issues, Amazon sold more than 34.4 million items on Amazon Prime Day, which exceeded the amount sold on Black Friday last year.
Customer Service Phone Lines See Decrease In Popularity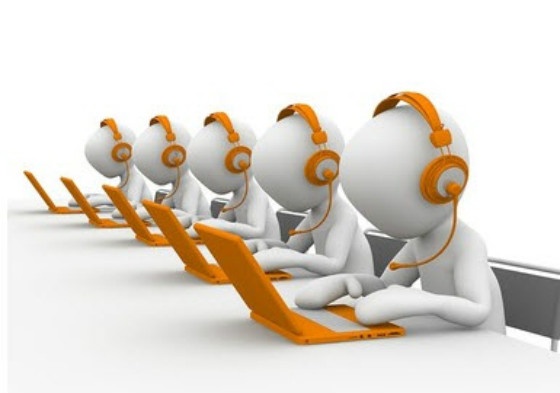 Recent research conducted by contact centre provider, Magnetic North, has revealed that only 12% of 16 to 55 year olds would prefer to phone a customer service line.
The research conducted found that just 7% of 16-24 year olds would call a business with an enquiry. This age group prefers instead to deal with a brand offering other means of communication such as email, social media, text or instant messaging.
Magnetic North's VP Sales & Business Development, Enda Kenneally, added:
Responding to customer demands is a huge challenge for businesses and the old rules of 'answer it quickly and dispatch it quickly' are simply no longer sufficient. In order to achieve contact center success, we need new technology, new skills and new strategies. So we're ripping up the old rule-book and writing a new one.
What Do Customers Want From An E-Commerce Site?
Although creating your own e-commerce site is now easier than ever, that doesn't necessarily mean that online sales will come pouring in. How can you improve your online sales performance by harnessing what it is that users want from their online shopping experience?
Visible Total Cost of Shopping Basket
WorldPay's Global Online Shopper Report revealed that more than half of people surveyed abandoned their basket due to surprise costs at the end of their shopping experience. Whether it's delivery or tax that's added on to the total, keeping users fully aware of all costs from the outset is better way of gaining trust and conversions.
An Accurate View of Stock Levels
Most online shoppers use e-retailers for convenience. If faced with an email notification that the item they order is no longer available a few days after spending time on your site, the likelihood of them using your site again becomes lower. Use real-time inventory systems to show your users accurate stock levels, so that your users aren't hit with a surprise notification a few days later.
Accurate Images and Product Descriptions
From a user perspective, there's nothing worse than ordering an item to have it arrive and barely resemble the image or the description they found online. It's deceiving users and ultimately destroying any trust you may have once had with your demographic. Ensure your product descriptions accurately describe the size, weight, fabrication, and colour to accompany the image. The more detailed the better.
Reviews
Whether it's reviews on your site or via social media, customers want proof that your service is, or product is of, excellent quality. Use positive and negative reviews to negate any mistrust people may have about reviews, or open up a comments section to accept customers' feedback.
Check Out As Guest
Time is everything online. And if your user has to go through a lengthy sign in process to access your products, they'll move on. Implement the option to check out as a guest so that you don't put any stumbling blocks in the way of sales.
Secure Payment
If a potential customer has concerns about the security of payment on your site, they will inevitably abandon the purchase. Provide reassurance to customers at every step of the payment process to ensure they know that their personal information is secure.
More E-Commerce News and Advice
Read our previous e-commerce news roundup: E-Commerce in Europe to Hit €500 Billion.
Need support when it comes to enhancing your e-commerce site, and increasing online sales? Download our free eBook How to Build an E-Commerce ROI Forecast for Paid Search