Google is testing a new feature for AdWords that gives campaign owners an insight into whether they are succeeding or not.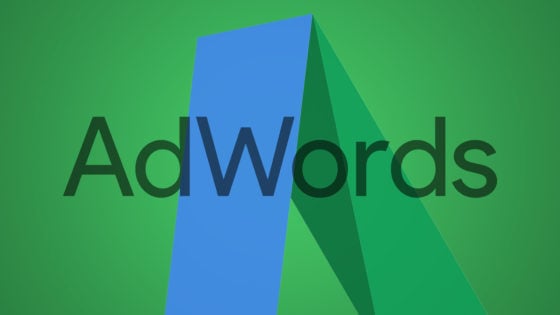 The feature in testing is a campaign overview. It can be located in the Opportunities tab in AdWords, and has been introduced to give campaign owners an "Account Health Score for Search."
Search Engine Land posted some screenshots in their coverage of the story, showing the new feature in use.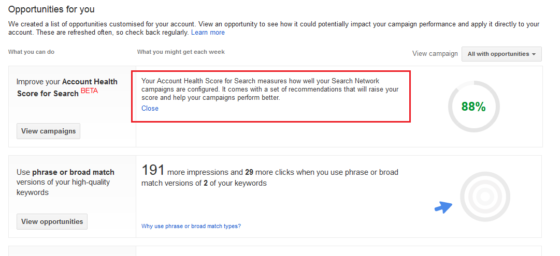 By clicking the 'View Campaigns' button, AdWords will present users with a campaign overview page, with a health score shown for every campaign.
When you have selected a specific campaign, Google will present you with another page, showing you some estimated lifts your campaign will reach if you carry out certain actions.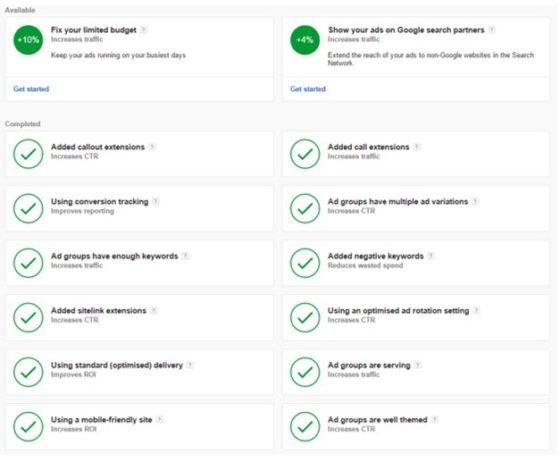 When Google was asked about the test, a spokesperson said: "We are pleased with how we've been able to help advertisers through the Opportunity Tab and are always testing out new features."
The feature is currently in testing, and until Google make a confirmation on whether or not the feature will stay, its permanence is not guaranteed.
Stay posted for further news on AdWords updates.