On Friday 30 September, Google announced that, very often, directories are not the right way to build links.
The news was announced on Twitter by Google's John Mueller and Gary Illyes, with both of them posting tweets about directories, and how they are often not the right way to build links.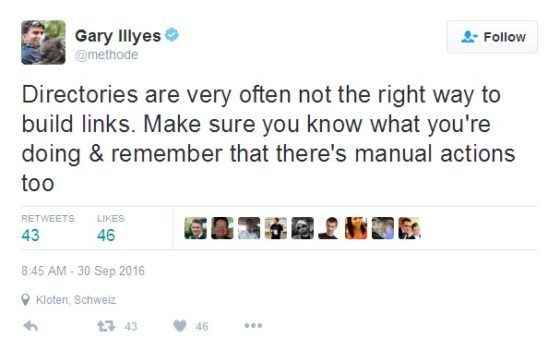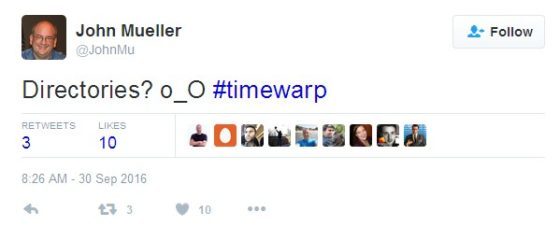 A short time after the tweets were posted, Gary Illyes said that he was talking about directories in regard to an article on Search Engine Land that he and John Mueller read. The article that webmasters assume Gary and John are referring to talks about getting links from "highly ranking and well-maintained directories that are relevant to the product or service you provide."

The tweets tell us that the team at Google no longer agree with getting links from directories. The closure of the Yahoo directory took place 2 years ago, and the dmoz directory is dying, suggesting that Google may want link builders to put directory link building in the past.
It is unclear from Illyes' and Mueller's tweets whether all, or just some, directory links are bad. Details are yet to be confirmed by Google.
Visit the Forum Discussion at Twitter to find out more on the subject.