Google has reportedly carried out another update that affects structured data schema markup for LocalBusiness.
The new change apparently means that LocalBusiness schema requires image and priceRange data fields to be in the schema markup. Any LocalBusiness schema that doesn't include valid image or priceRange data fields will turn up an error.
News of the change to LocalBusiness' structured data markup was not announced by Google, but it was spotted by those in the industry.
SEO Analyst, Elzer Ramos, posted a screenshot of the error messages that he received on Twitter.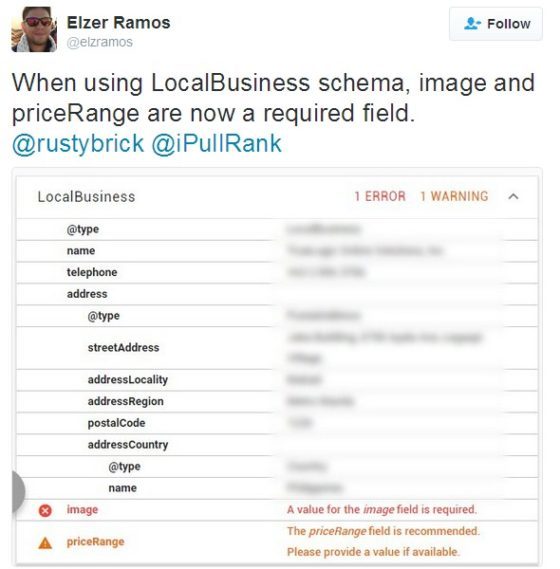 And on Google+, Lenny Pham posted an update questioning why he was seeing error messages in his LocalBusiness schema.
Until official confirmation is given by Google, it's unclear whether or not this change to structured data markup is an intentional update, a bug, or something else entirely.
This is not the only update Google has made to structured data markup recently. Google has been changing the way structured data works for AMPs, Rich Cards, and more.