Google's in-depth articles feature was introduced to Google's SERPs in 2013 in an attempt to provide users with access to some of the most in-depth articles on the web relating to their search query. On 9 April they appeared to have been completely removed from the search results.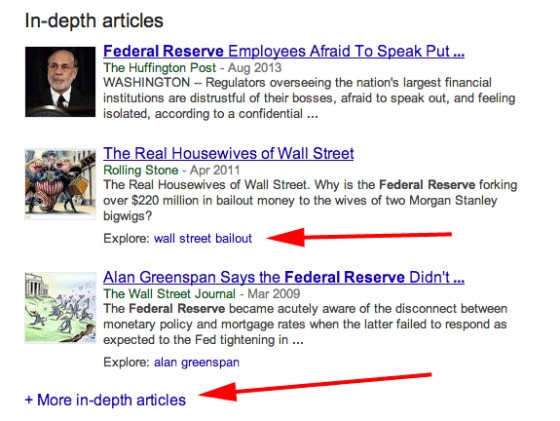 Reports by Search Engine Land revealed attempts to receive confirmation from Google, which were met without response. A Mozcast feature graph confirms the drop off in in-depth articles, showing a plunge to 0 as of 9 April, with them appearing to return on 26 April.
Though bugs and outages have been known to occur, the length of time that the in-depth articles feature was absent is longer than normally expected, leading some to query the reasoning behind the drop.
Having only experienced one major change in in-depth articles since conception, an update seems to be an unlikely explanation, as no current changes have been recorded.
We will keep you updated on any word from Google surrounding reasoning behind the disappearance.