Google has released a new feature that allows users to look at restaurant reviews from top critics right from the SERPs.
On 4 August, Google announced the release of a new feature that presents users with reviews from top-critics and reputable best-of lists, when they search restaurant or food related queries in Google Search.
For example, if a user searches for a type of restaurant, they will be presented with a way to access various different reviews, and a 'best-of' list.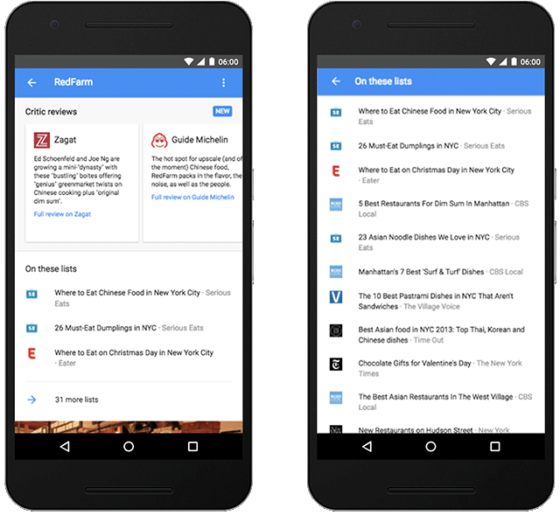 A spokesperson from Google stated in the Google My Business thread that the "Top Lists will be chosen algorithmically".
Currently, the new Google feature is only available in the US. This was stated in Google's Inside Search blog, when Google said:
Starting today in the US, when you search on your Google app for the best spots to eat and drink, you'll have access to reviews from top critics and best-of lists from reputable publishers.
Google is yet to announce whether they will be bringing this feature to the UK, or rolling it out globally.