Screenshots posted on serptests.com show a new mobile usability testing tool interface on Google Search Console, mimicking the design of the one currently used on the mobile-friendly testing tool.
The new mobile usability report interface appears to be in beta testing mode, with the design not yet showing for all users. However, if Google follows the same pattern as its latest mobile-friendly testing tool update – then it may roll out permanently in the very near future.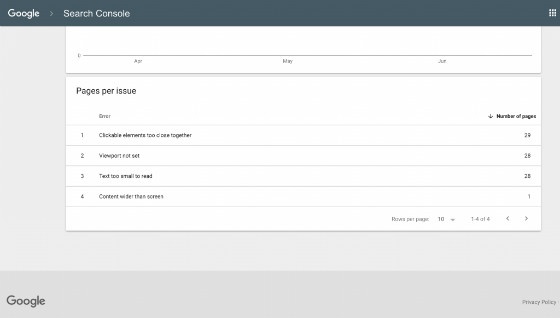 The screenshots above show the new interface providing information on total pages with issues, as well as a more granular breakdown of how many pages are present for that specific error.
The information provided also details that 'websites with mobile usability issues will be demoted in mobile search results', maintaining the importance placed on mobile friendly sites.
Launched in 2014, Mobile Usability reports were created to show users common usability issues with their mobile site, in an attempt to fix and improve issues to provide a better user experience. This was shortly followed by mobile usability being announced as a ranking factor for mobile search results.
The latest re-design reflects a cleaner look, differing from the standard design that is used across Google Search Console.
Though currently in beta testing, we will keep you updated with any permanent changes, as and when they arrive.