Google has updated its iOS app, improving load and search speeds, and adding a number of new features.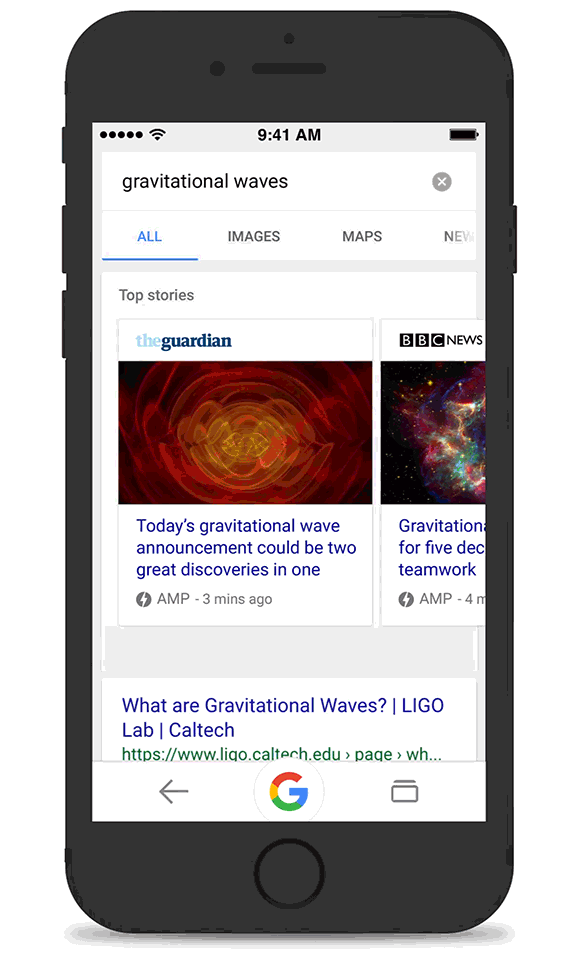 On 27 May 2016, Google announced new updates for its iOS app. The new updates are designed to bring users a faster mobile experience. The key improvement made to the new Google iOS update is faster load speeds. Load speeds are expected to be significantly faster when opening the app, and when using it to search. Google claims that the new upgrades to load speed will save iOS users a combined 6.5 million hours a year.
Accelerated Mobile Pages (AMPs)
As well as increasing load speed on its iOS app, Google has added Accelerated Mobile Pages (AMPs) to the search results. AMPs were originally available for the desktop web, and for android devices, and have now been made available for Google on iOS. Users will see a lightning bolt denoting AMP articles, which load up to four times faster than usual mobile-friendly sites.
Other additional features that the Google iOS app gained is the ability to see sports updates on Google Now cards - meaning users will be able to see sports highlights and scores from right within the app. New keyboard shortcuts are also available for those who use an iPad with an external keyboard.