Lisa Coghlan takes a closer look at extended landing pages and explains how these can be used to boost organic search, conversions, and potentially sales.
Your keyword universe. Another way of saying the amount of keywords that your website currently ranks for within Google's search results.
Depending on the size of your site, and the amount of products or services you offer to your demographic, your keyword universe could include anything from a few hundred keywords to a few hundred thousand. Whatever the size of your site, there is always room to expand upon the volume of keywords that you currently rank for.
In turn, this helps to increase brand awareness, visits to site and, ultimately, with the right conversion-driven content, sales. But we're getting ahead of ourselves – the first step is to increase the number of prospective customers, as the gravitational pull of your expanding keyword universe increases.
So why the focus on keyword expansion, I hear you ask? Latent semantic indexing (LSI), that's why. This refers to the way in which search engines use algorithms to identify words that are related to one another. Essentially, it allows search engines to recognise synonyms, helping them to determine which content is related to users' search queries, and presenting them with the most helpful and relevant search results, even if the content contains a synonym that is somewhat different to the user's original search. This is a search engine's way of getting as close as possible to the user's intent.
While there are many ways to expand your use of synonyms to extend your reach online, for e-commerce brands one of the most effective techniques is extended landing pages.
Target Your Keywords to Potential Customers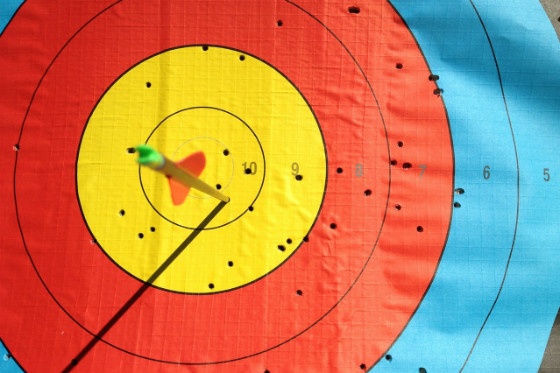 Let's say your main product offering is sports clothing. Within that offering lives a multitude of other products that could also be grouped under the term 'professional running gear'. Not to mention the products on your site that could also be grouped under 'clothing for yoga lovers'. And how about all the products you offer that could potentially be considered as 'tennis clothing'?
You may not directly associate your brand with these terms, but there are a lot of potential customers who may be looking for your products under these different guises, using a different search term that you have not yet targeted on your site. This is where the extended landing pages bit comes in.
Instead of dedicating a category in your main navigation to the term 'clothing for yoga lovers' (thereby diluting the strength passed to high priority pages), you can simply create a landing page that will draw users in via these longer tail terms, providing a subset of your demographic with the exact products they're looking for. This will also provide them with the option of exploring your main converting pages via that useful content. That way, you are building up your keyword universe by using terms that are associated with your brand, and relevant to your product or service.
How To Build Extended Landing Pages
Step 1
Identify the gaps in your keyword universe. This requires research into keywords associated with your offering, as well as search trends for your particular product.
Step 2
Write content relevant to a subset of your product offering and relevant to users' intent, while ensuring the page is fully optimised and features products that are relevant to the targeted keyword.
Step 3
Don't want to add more category pages to your navigation? No problem. Simply link from one of your category pages to the extended landing page within the content and vice versa. That way, you know that the user who has landed on your extended landing page has the opportunity to explore your core product offering, increasing your brand awareness and the size of your customer base. Meanwhile, your keyword universe is expanding, giving you more organic visibility.
Step 4
Monitor the traffic to the extended landing page. Is it drawing in the traffic it should be? Analyse its performance in order to establish if it is having a positive effect on your site's overall visibility and the volume of traffic reaching it, too.
Extended Landing Pages or Blogs?
How is an extended landing page any different from a blog, I hear you ask? Well, in principle it isn't. The use of a blog is another great way of ensuring you're using synonyms and longer tail keywords in order to broaden your visibility in the current search landscape. The key difference lies in the search intent. A blog is a great place to target informational keywords that someone interested in your product will find useful or entertaining. But maybe they're not ready to buy just yet – maybe they're at the research stage, or just becoming familiar with your brand.
With an extended landing page, you have the opportunity to target additional commercially-focused terms that don't necessarily fit into your main navigation, or into a blog section of the site. Instead, they lead your customers to what they're searching for, what they quickly want to purchase during their lunch break. This will help you to draw in new customers by tapping into their search intent, at a point when they're ready (or almost ready) to buy.
The result? You will expand on the terms associated with your product or service, pulling more potential customers into your keyword universe and turning them into actual customers.
Think an extended landing page could help drive traffic to your site, but not sure how to write engaging, optimised copy? Find out what our content marketing team could do for you. Contact us today.