Generating search optimised and socially shareable ideas to power your content, inbound & email marketing strategy takes planning and action. Read on to learn more about how to plan a content ideation session.
Content ideation can help you build a better content marketing strategy, but it doesn't happen all by itself. You need to take the plunge and start planning your ideation session. This will involve planning your agenda; deciding who needs to be part of the content ideation session; conducting thorough research to identify what content you already have, what has worked in the past and what gaps there are in your back catalogue; working on your buyer personas, identifying your content marketing objectives and looking at SEO and social sharing opportunities.
Plan Your Agenda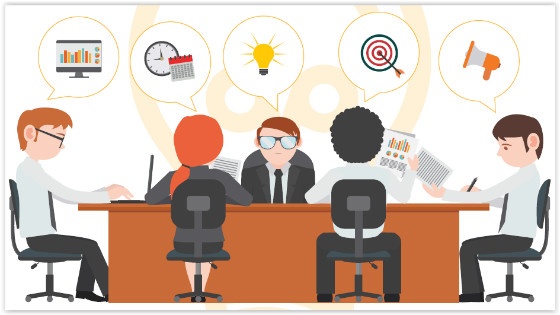 Step one in planning your content ideation session is to set the agenda and circulate it to the right people.
The agenda will give all your attendees a clear idea of what to expect in the session, as well as giving them plenty of time to prepare. We'd recommend circulating your agenda at least three weeks before your session takes place, to allow for research time. This session only works well if you and all your attendees are well prepared and have had a chance to collect and digest all the information in advance.
You'll also want to allow plenty of time for the session itself. Here at ClickThrough, we allow five hours for our content ideation sessions. That's long enough to cover all the findings of the preparation research, as well as allowing time to explore everyone's ideas in more detail. It's important to allow enough time to explore these ideas – because once you get the ball rolling, you'll find that the ideas just keep coming, with everyone building on those initial ideas.
What's On the Agenda?
A good content ideation agenda should include:
Overview and discussion of current marketing situation, including objectives and buyer personas
Review of research findings
Review of existing content assets
Marketing funnel analysis – mapping existing content assets to the customer journey stages
Ideas review: opportunity to recap and collate all the content ideas generated during the session
Plenty of comfort breaks to allow attendees to recharge
Now that you've created your agenda, you're ready to share it with the right people, but who are they?
Invite the Right People
Your ideation session will only be as good as the people you invite, which is why getting the right mix of people on board is crucial.
Ideally, you want a mix of creative and technical expertise, together with senior decision makers who are focused on the bigger picture.
Every organisation is different – and depending on how yours is structured, one person may wear several of these expert hats – but we'd recommend inviting the following people to your session: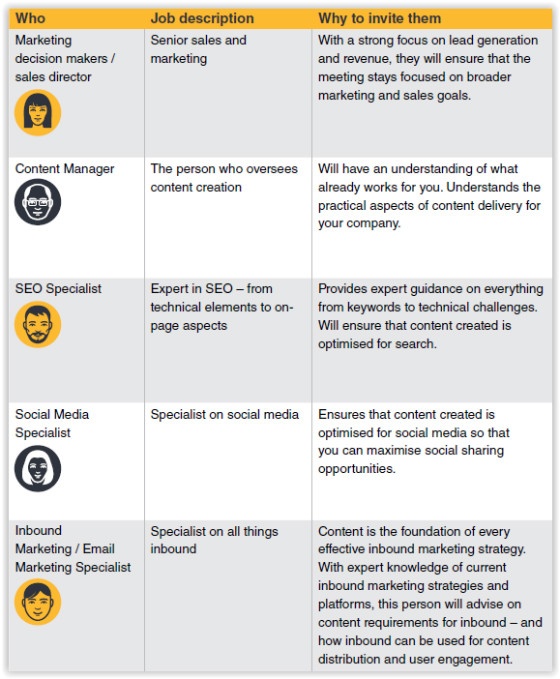 Get Researching Your Content
You've planned your agenda, picked your attendees; now it's time to roll up your sleeves and get stuck into the main part of your content ideation process: Research. If you're doing it right, the research phase of your content ideation process will take longer than any other stage in the process – including the meeting itself.
That's because to truly understand your current content marketing and identify opportunities, you'll need to spend time gathering all the data and information.
That includes:
Content marketing objectives
Buyer persona analysis
Competitor analysis
Identifying all your existing content assets.
If that sounds like a lot of work for one person – delegate. The research phase tends to work best when it's shared among all your attendees with each person taking responsibility for preparing the research related to their area(s) of expertise.
Here at ClickThrough, each area of the research for our ideation sessions is handled by the relevant expert, whether that is technical SEO, social media or inbound marketing.
See our earlier blog on Researching Your Content Plan for 2016 for more information.
Next week, we will look at Running Your Content Ideation Session.
This post is adapted and abridged from our FREE eBook – The Best Practice Guide to Content Ideation
Download your copy now to understand how content ideation can drive your conversion strategy.