In April 2016, Facebook released its Messenger Platform. The Messenger Platform is an app that allows advertisers to build bots that can interact with users on Facebook Messenger, and even handle purchases.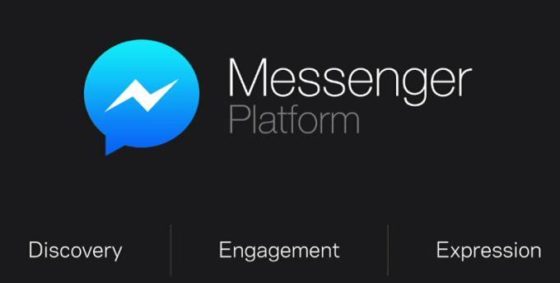 Since the release of Facebook Messenger Platform, a significant amount of businesses and advertisers have been attracted to it. More than 23,000 developers are now using the platform, and 11,000 bots having been made in the space of only 2 months.
As a result of the following Facebook Messenger Platform has received, Facebook has launched a blog for developers, and a new Facebook Messenger update, bringing lots of new features to the app, including:
Persistent Menus
Bot navigation now supports five actions, meaning developers do not need to remember text commands, and can take a step back at manually ensuring consistency.
Quick Replies
Advertisers are given a list of up to 10 different dynamic buttons that help with automation of conversations between advertisers and consumers.
Ratings
Developers now receive a star rating so that they know how well they are doing. This feature gives indication of whether an app needs improvement. The star ratings can only be seen by the developers themselves.
Account Linking
If they choose to, businesses can connect their customers' accounts with Facebook messenger accounts.
Mute Control
Messenger users can now mute bots, just like they can with standard messages from friends and other Facebook users.
Content
Since the update, the bot platform now supports a few new content types, including audio, video, images, and files.
This is the first update that Facebook has brought to their Messenger Platform. However, with the amount of updates launched for other apps owned by Facebook, it is not likely to be the last.