On the day Google's mobile-friendly algorithm rolls out, senior content executive Oliver Pyper asks: "Is it really such a surprise?" Here, he collects eight facts, stats and quotes that prove the world is definitely ready for 'mobilegeddon'.
Want more advice on this topic? Download your FREE eBook: The Ultimate Guide to Google's Mobile-Friendly Algorithm.
Should we be surprised by Google's new algorithm? Perhaps not - way back in 2013, the search giant said it would be rolling out ranking changes "in the near future" to address smartphone usability issues.
"The near future"? Google has ended up rolling the algorithm out a full 22 months after making this statement. That's plenty of time for us to read the writing on the wall.
We can go back even further. In a post about optimising mobile websites in June 2012, Google was already extolling the virtues of responsive design - the driving force behind the mobile-friendly algorithm.
At the time, Google said responsive design made it "easier for your users to interact with, share, and link to and for Google's algorithms to assign the indexing properties to your content."
The focus on SEO has gone, but the underlying ideas are the same - accessibility, usability and capital-C Content.
Many commentators speculated that 2015 would be the 'Year of Mobile'. This comScore study from August 2014 seems to confirm that, in some ways, mobile is already taking over from desktop.
"But 'mobile apps' doesn't mean mobile search!"
Except it does. Google is heavily pushing its App Indexing feature as part of today's update, giving priority rankings to content indexed from within apps. And apart from that, this statistic neatly illustrates just how deeply mobile devices have permeated our digital lives.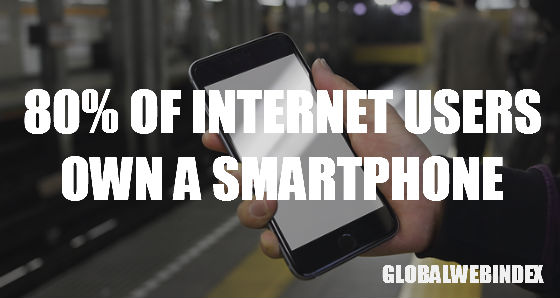 According to GlobalWebIndex, four-fifths of Internet-active adults now own a smartphone. As the data insights firm points out, this suggests "2015 will be the year when they reach parity with PCs/laptops."
In other words, it's about time we had a search algorithm that made things easier for smartphone users, right?
We've seen evidence of heavy smartphone use, but let's not forget tablets. According to an eMarketer forecast, more than half of UK consumers (50.3%) will use a tablet device at least once per month.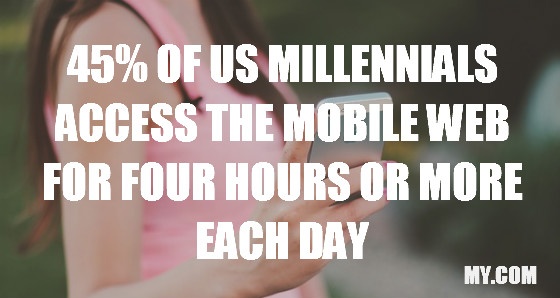 Perhaps unsurprisingly, the younger generation is leading the charge in mobile usage. A recent My.com study discovered that a staggering 45% of US millennials were spending at least four hours a day accessing the mobile web.
We're not just talking teens here. My.com defines millennials as being users between the ages of 13 and 24. These 'digital natives' have grown up with mobile, so have come to expect great user experiences. If your business targets this age group, it's particularly crucial to have a great mobile website in place.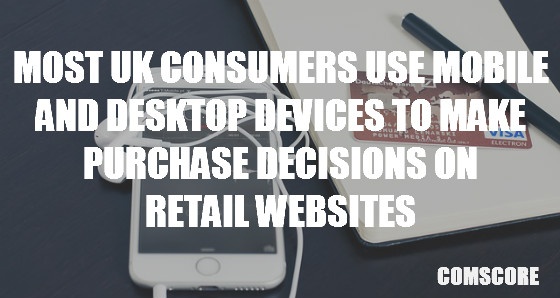 It's not all about the young 'uns, mind. A comScore study from February last year found that 57% of all online consumers in the UK use both mobile devices and desktop PCs to inform their purchasing decisions on retail sites.
eCommerce managers take note: Not catering to these mobile visitors means making things difficult for more than half of your user base.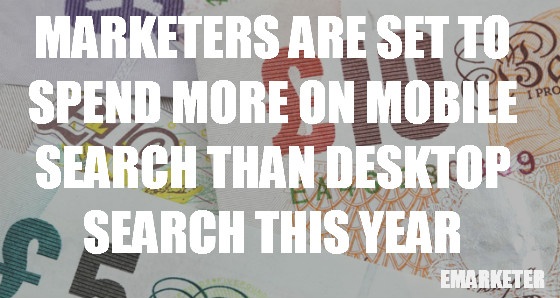 For the first time, US marketers will spend more on mobile SEO and PPC than desktop search marketing this year, predicts eMarketer.
As far as the forecast goes, 2015 will see mobile just nudge desktop out of the top position, accounting for 50.1% of spend. However, by 2018, mobile will be well and truly dominant, accounting for 76.7% of spend, or $25.69 billion.
This proves that marketers are getting behind mobile in a big way. But the most astonishing statistic relates to the growth of mobile search in the last year - in 2014, mobile search accounted for less than a quarter of overall spend.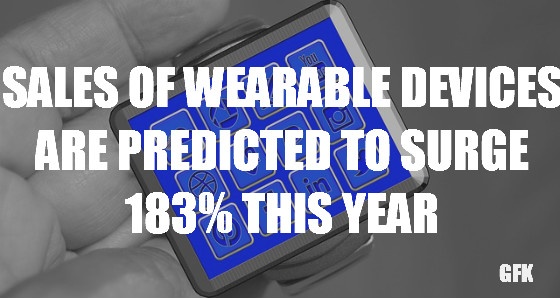 I've focussed on smartphones and tablets, but let's not forget the new kid on the mobile block - wearables.
GfK forecasts that 51 million wearables will be sold globally in 2015 - an increase of 183% on 2014.
This is even more remarkable when you note that GfK only included smart watches and fitness trackers in its definition of 'wearables'.
We've yet to see how wearables will impact mobile search, but as this statistic proves, it's important to keep an eye on the developing world of mobile technology.
After all, mobile is only going to get bigger.