Adam Stokes runs through this week's social media news, including Jeremy Corbyn on Snapchat, live video on Facebook, updates to Twitter's user search function and more.
Jeremy Corbyn Uses Snapchat to Encourage Voters
Having recently become the first major politician to join the messaging app, Jeremy Corbyn is now using his foray into Snapchat to encourage younger users to vote. 05 May saw the labour leader uploading images and videos of himself at a polling station, enthusiastically encouraging users to vote, and taking selfies with supporters. His bid to engage younger users via Snapchat is a move yet to be seen by the opposition. However, if the election results are anything to go by, it may not be much longer before the opposition join the messaging app too.
Facebook Likes Still Dominate Over New Reactions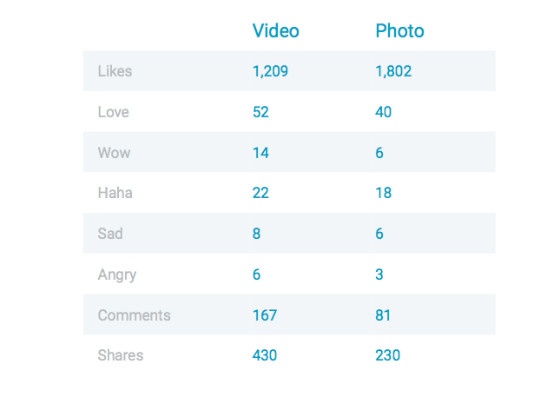 According to research conducted by social media analytics solution firm, Quintly, the choice of 5 new Facebook reactions only amass 2.4% of all responses on Facebook posts. While Likes dominate with 76.4%, Shares follow with 14% and Comments have just over half that with 7.2%. The remaining 2.4% can be attributed to the 5 new Facebook reactions – Love, Haha, Wow, Sad and Angry – that accumulates to just under 0.5% share each, of all Facebook reactions. Of the 130,000 Facebook posts analysed, Love absorbed more than half of all reactions garnered from the new options, with 51% share.
CIA 'Live-Tweet' Bin Laden Mission 5 Years After It Happened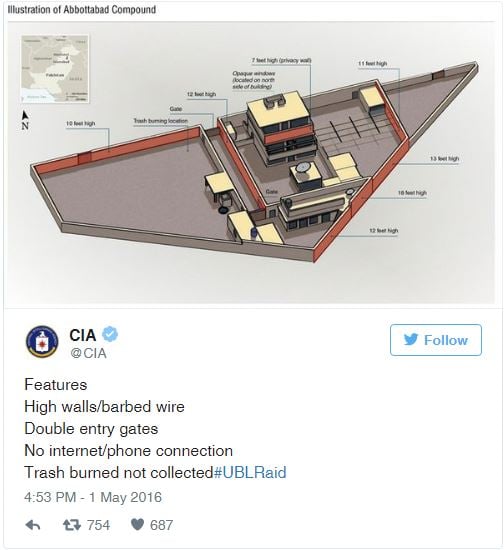 Marking the fifth anniversary of Operation Neptune Spear on Sunday 01 May EDT, the CIA live-tweeted the events of the covert mission, matching exact timeline updates from five years ago, detailed in the official CIA report. Marked with the hashtag #UBLRaid, the tweets were accompanied by images that have since become synonymous with the mission, including one from The White House Situation Room. The motive behind the move, other than marking the half-decade anniversary, was queried by some due to the usual discreet nature of the CIA's Twitter account.
Updates to Facebook Android App
Though announced on 06 April 2016, Facebook Live has only now appeared for Android users. The feature allows users to share live video with users instantly, including to those in groups or single chats. The update allows the additions of text, colour, filters and more – and appears to be a response to the rapid expansion of messaging app, Snapchat. The centre positioning of the Facebook Live tab has taken prominence over other features, suggesting high importance and expectations from the update.
Twitter Provides Personalised Recommendations for Users
Twitter's latest update has replaced the 'Find People' tab with a 'Connect' tab in efforts to improve the way in which users find one another. Announced on 03 May, the change comes in the form of an app update available on both iOS and Android. Designed to provide a more personalised follow recommendation to users, including the ability to sync your contact list, the Connect tab is sited as allowing you to connect with people you're interested in, without having to jump through hoops.
More Social Media Marketing News and Advice
Read last week's social media news roundup: Promoted Pins Arrive in UK
For advice from our social media marketing experts on how to move forward with your next campaign, get in touch today.