In which four gentlemen of ClickThrough raise money for charity by nurturing very manly moustaches.
Donate to our team at the Movember website.
We're a very professional bunch here at ClickThrough, but we're not afraid of making ourselves look a little bit silly if it's in aid of a good cause.
And if Movember isn't a very good cause, we don't know what is.
The Movember Foundation raises money to help fight prostate cancer, testicular cancer and mental health issues. It does this in a unique way – by encouraging men to grow moustaches through the month of November.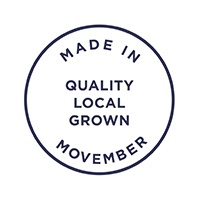 Four members of the ClickThrough team have agreed to go through with the challenge and cultivate some (hopefully) stunning 'staches. And we've set up a team at the Movember website where you can track our progress: The Most Handsome and Esteemed Young Gentlemen of ClickThrough Marketing.
We'd love you to help change the face of men's health with a donation.
If we raise enough cash, we may even do something special (and possibly embarrassing) to say thank you.
Meet the team – The Most Handsome and Esteemed Young Gentlemen of ClickThrough Marketing
Name: Oliver Pyper
Position: Senior content and digital PR executive
Moustache style: Our Movember team captain is aiming for the classic bushy top lip favoured by policemen in the 1980s.
Name: Dave Earnshaw
Position: Paid search account executive
Moustache style: Never one to forgo a challenge, Dave is hoping to sport an impressive Renaissance-style handlebar.
Name: Tom Williams
Position: Digital account executive
Moustache style: Our representative for the SEO team says he'd like to have some kind of discernable moustache by the end of the month, but he's not getting his hopes up.
Name: Joe Farley
Position: Paid search manager
Moustache style: (Joe is currently on holiday, so his favoured mo' is currently unknown to all but himself.)
The rules:
Each 'Mo Bro' must begin the month with a clean-shaven face. (Some of us are sporting a bit of stubble, but we're a few days in already. Rest assured we all started with gorgeously smooth faces.)
For the entire month of Movember, each Mo Bro must grow and groom a moustache.
Beards are banned, as are fake moustaches.
The team must use the 'power of the moustache' to help raise awareness of men's health issues.
Each Mo Bro must conduct himself like a true gentlemen.