Google appears to be testing a new format for shopping ads. The 'Top rated on Google' format filters results via rating, in order to present the user with the most relevant product based on their search query.
At present, the new Shopping ad format is seemingly only showing for search queries including 'best', as shown in the screenshot below.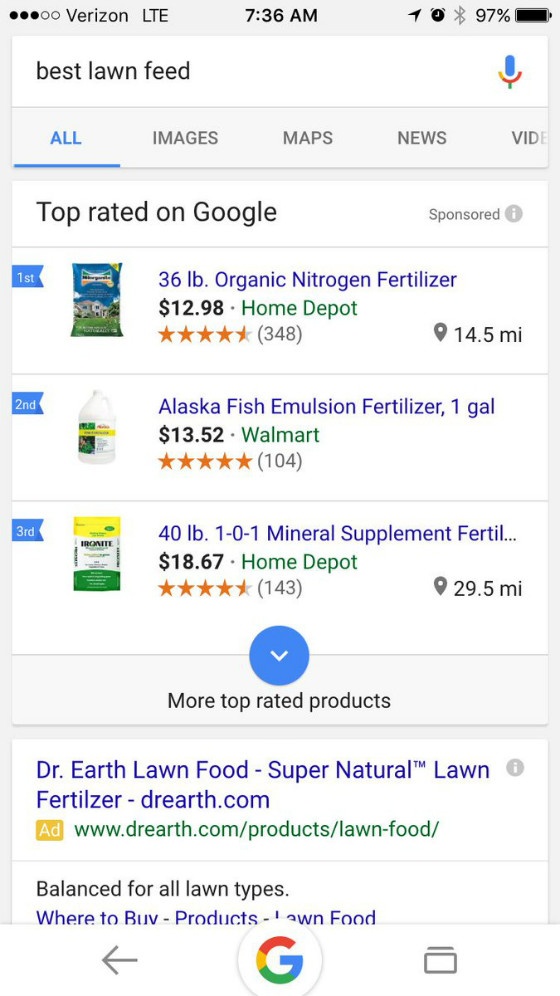 A tweet by @VikingWagon, who originally spotted the test, shows the format present on both mobile and desktop, though it is unclear to how many users, or in what specific localities, these are showing.
Though Shopping ad results do currently show ratings for some results, the current test appears to be using ratings as a standalone qualifier. This makes the test significant, as the rich snippet markup presented is controlled entirely on customer ratings, making reviews even more influential for retailers seeking more visibility in the SERPs. The added '1st' '2nd' and '3rd' banners on the top results also give more prominence to those results, having the potential to directly influence clicks.
This is not the only change to Google Shopping this week. The search engine also added new filter buttons for queries specifically emitting any superlative qualifier, potentially covering all bases when it comes to shopping queries. It is unclear whether one of the filters, 'Top Rated', will then lead searchers to the above format.
Both tests are still ongoing, and we will keep you updated as to any permanent changes.