Rachel Poole and Sarah Kemp bring us the latest paid search news, including new AdWords keyword-level cross-device conversion data, Bing launches Bing Ads Academy, AdWords rolls out more new features ahead of Christmas and Bing brings product ads to mobile.
AdWords Introduces Keyword-Level Cross-Device Conversions
AdWords has rolled out cross-device conversion data at a keyword level. With almost 40% of online shoppers starting their research journey on a mobile, before converting on a desktop or tablet, using cross-device insights can help account holders measure up to 16% more conversions.
Now, keyword-level cross-device conversions can be included in the main conversions column on AdWords. What's more, the new setting means that users can quickly enable automated bidding to optimise for the conversions that matter.
Bing Ads Academy Offers New Training Resources
Bing launched its Bing Ads Academy on 3 November, offering a new PPC learning experience to its premium customers. The aim of the launch is to help customers to both sell and manage Bing Ads more effectively. Bing Ads Academy will deliver on-demand online training sessions as well as in-person training sessions.
The Bing course catalogue will be tailored to 'sellers' – those who pitch Bing Ads as a media buy, and 'do-ers' – those working with Bing Ads on a daily basis.
Google AdWords Gifts New Tools and Insights Ahead of Christmas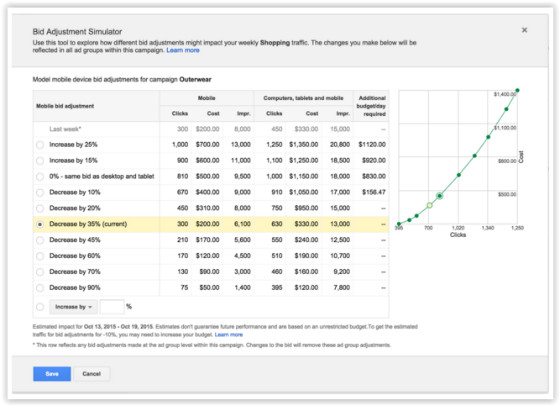 Google AdWords is launching a few new features ready for advertisers to optimise their shopping campaigns over the Christmas period. The new features aim to help users identify what product groups to optimise first. For example, a product group's tab view at campaign and account levels will make it easier to compare performance and make changes across all product groups.
Other features include helping advertisers to make better bidding decisions. For example, mobile bid adjustment simulators, conversion estimators and first position estimators are now available to allow the customer to save time and maximise conversions.
Bing Rolls Out Product Ads On Mobile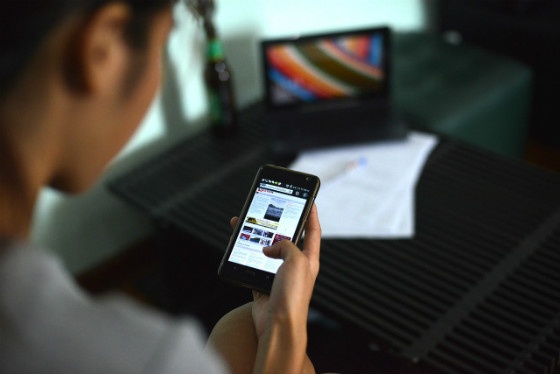 Bing has announced that it will be beginning to introduce product ads on mobile Bing searches. This will be beneficial for advertisers looking to get more out of their product ad format as we get closer to the Christmas period.
However, according to some, the impact of adding product ads to Bing is only expected to make a minor difference. This could be because Bing has specifically stated that the new roll out will only be released on Bing Mobile and not shown on Yahoo mobile searches, which will limit the potential for some advertisers.
AdWords Celebrates its 15th Birthday!
And finally, Google launched an infographic as part of its 15th anniversary celebrations for AdWords. The text ads platform made its first appearance in October 2000 with the aim to connect businesses both large and small with customers who were rapidly turning their attention online.
The past 15 years has seen huge shifts in technology as well as changes in consumer behaviour, and Google has constantly innovated to bring the most relevant news and answers to people to meet these changes.
In its launch year, AdWords had 350 advertisers – today, AdWords works with more than one million advertisers.
More Paid Search News and Advice
Read our previous PPC news update: Google Gets Ready for Christmas
Want to learn how to revitalise your AdWords account and unlock hidden improvements? Download your FREE Best-Practice Guide to AdWords Audits and discover our 22-step process for structuring an account.