Sarah Kemp and Rachel Poole bring you the latest in paid search news, including AdWords' new Marketing Goals site, Bing's end to Campaign Analytics, YouTube's new carousel ads, and more.
Google AdWords Introduces Marketing Goals Website
Google AdWords has launched a new website that allows marketers to set up and track goals.
AdWords' new Marketing Goals website is designed to provide marketers with a platform that they can use to set up marketing goals and track them to their completion. The site is designed to help marketers by providing them with useful tips and information, as well as important performance tracking data.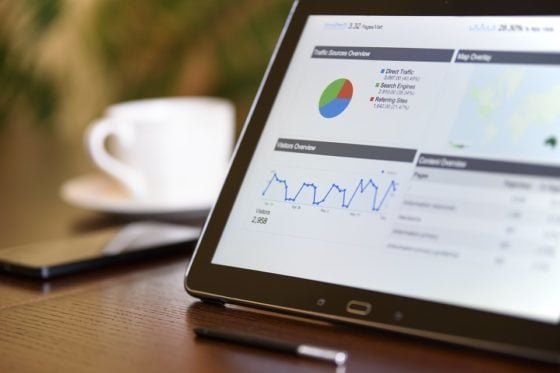 With the new website, marketers are provided with features that can make the path to reaching goals easier, and much more manageable. The new platform gives marketers a look at their current ad strategies and gives insight into how well each strategy works toward reaching set goals. It offers inspiring information like recent ad innovations, best practice guides and success stories from other marketers.
Bing Ads Shuts Down Campaign Analytics Compatibility
As of 1 November 2016, Bing Ads stopped supporting Campaign Analytics.
In March earlier this year, Bing Ads announced that they planned on removing Campaign Analytics from Bing by the end of October. Campaign Analytics was used by marketers for conversion tracking as well as monitoring downloads, purchases and sign ups on their sites.
The reason behind Bing's closure of Conversion Tracking was to migrate all accounts over to Bing's new and improved Universal Event Tracking (UET). If they haven't already done so, marketers can transfer their conversion tracking account over from Campaign Analytics to UET quickly and easily. Find out more in the Bing Ads how-to guide.
Marketers Have Started Using Strikethrough Text in AdWords Ads
Some companies have been spotted using strikethrough text in their AdWords adverts as a way to catch consumers' eyes and draw them to the site.The strikethrough text in AdWords adverts are not made with a normal strikethrough <strike> command, nor is it achieved using CSS text decoration. The strikethrough that has been seen in adverts is created with unicode, and makes regular characters appear with a strikethrough, which is why some of the letters differ aesthetically.
Google's guidelines don't give an entirely clear view as to whether this is allowed within adverts:
In order to provide a quality user experience, Google requires that all promotions meet high professional and editorial standards. We only allow promotions that are clear, professional in appearance, and that lead users to content that is relevant, useful, and easy to interact with.
Google may class this strikethrough text as unclear or unprofessional, but until it provides any information on explicit use of strikethrough styling within ads, or publishers start to see punishments, it remains to be seen whether or not this particular styling is acceptable under Google's guidelines.
Instagram Introduces Shopping Tags
Instagram is starting to roll out shopping tags – clickable buttons that lead you directly to a retailer's product page.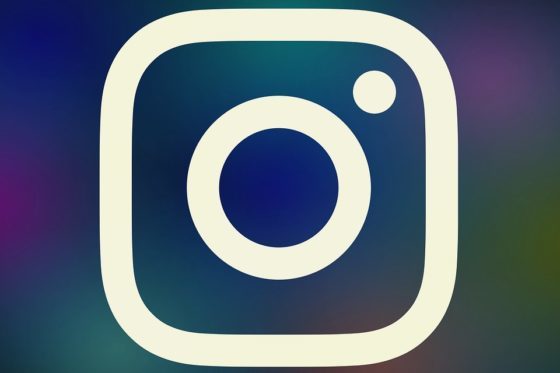 Instagram has launched a new shopping tags feature allowing users to reach them a product page on a retailer's site at the click of a button within the app. When you click an Instagram shopping tag, it opens up a photo ad that gives you details on the product, and when you click the photo ad you'll be taken to a retailer's web store.
Currently, Instagram is running shopping tags as a test, which is only available to iOS users in the US.
Google Shopping Ad Carousel Spotted On YouTube
In May 2015, Google integrated shopping campaign ads withYouTube, first showing adverts alongside videos. In November 2016, Google Shopping ad carousels have also been spotted on YouTube.
The scrollable carousel ad format shows four individual, related Google Shopping adverts below videos, rather than to the right-hand side of videos like the previous YouTube hosted Google adverts. The new advert format was spotted on YouTube by a team of SEOs from Denmark, called s360.
The s360 team said themselves that not all users in Denmark can see this carousel ad format, and Search Engine Land's Ginny Marvin couldn't see it in the US either, suggesting that it may still be in test format.
More Paid Search News and Advice
Read the last PPC News Roundup: Bing Ads Launches Expanded Text Ads Worldwide
Want to implement expanded text ads as part of your advertising strategy? Take a look at our PPC Management Services for guidance implementing your new adverts.