Rachel Poole and Sarah Kemp walk us through the latest in paid search news and trends, including new features from Bing Keyword Planner, a simplified experience in Facebook Ads Manager, and new feature in Google SERPs for travel shoppers.
Bing Ads Keyword Planner Introduces New Features
Bing Ads has introduced brand new features to its keyword planner tool, and has also extended its use to more markets – it's now available in the UK, Canada, and Australia. This is in addition to the US.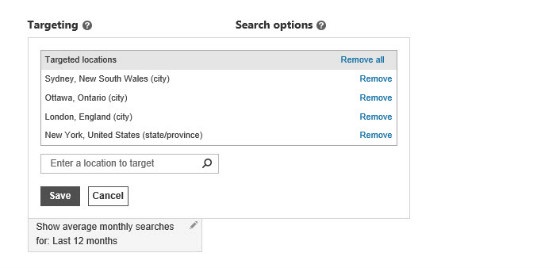 With the new release, account holders from the UK, Canada and Australia can now access the Keyword Planner under Tools in Bing Ads. Previously, the "research keywords" feature was only available. In the targeting section of Bing Keyword Planner you can now target multiple locations as well as more specific locations, such as city or region.
Within the new targeting feature historical data is also accessible. This includes:
Average monthly searches
Competition
Suggested bids
Ad impression share
Traffic estimations
Additionally, the Keyword Planner will now provide three different sources for keyword suggestions:
Keywords related to your overall business
Landing page related keywords
Product category related keywords
The keyword suggestions based on product category also follow the structure laid out in your current Campaign Planner. By selecting a specific Product Category you can gain insights into the targeted keywords for that particular category including search and mobile trends, and performance by device, and location.
Facebook Introduces Fresh Facebook Ads Manager
In June 2016, Facebook introduced a simplified Ads Manager, merging the previous targeting options into one simplified interface. With this one targeting dashboard, demographics, interests and behaviours are now more easily accessible.
This handy infographic from WordStream details the new targeting interface and will help you save time on searching for the multitude of targeting options now available on Facebook.
Google Rolls Out Updates For Travel Shoppers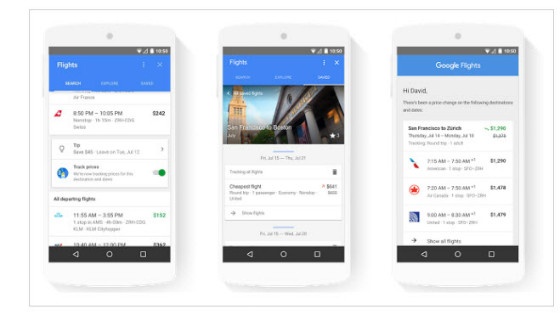 Google has revealed that mobile travel searches are already up by 30% year on year. To help with booking travel demands on mobile, Google will be testing new mobile-specific travel features:
Hotel Smart Filters
Users will be able to filter hotel search results based on rating or price with a single tap.
Hotel Deals
'Deal' labels have been introduced when a hotel's price is lower than usual. Automatically identified by Google's algorithms these deal buttons appear when it sees a significant reduction in price.
Hotel Tips
This will offer real-time analysis helping users find the best hotels for them, with insights including price and availability.
Flights price tracking
Track ticket price fluctuations for a specific date and destination. When fluctuations occur the user will be notified via email or with Google Now cards.
Google Sees Shutterstock Integration
Shutterstock has revealed an API integration and image licencing deal with Google. This means that advertises will now be able to ascertain the impact of an image that sits alongside their ad copy.
The photo library integration means that AdWords, Adsense and Admob can now access more than 90 million images. Google will determine the image used, matching images to ad copy. This can then be monitored via Shutterstock's API.
Director of product management at Google, Woojin Kim stated:
High quality images are essential to create engaging marketing for advertisers of all sizes. Shutterstock's API has enabled a fast and seamless integration to enable Google to offer Shutterstock's vast image library for digital advertising.
More Paid Search New and Advice
Read our previous PPC news roundup: Google Announces Dynamic Search Ads Update
If your brand requires support with a solid PPC strategy, get in touch with our paid search management team for further information.