Need pay per click advertising news? Tom Kwei is the man you're looking for. This week, he covers dynamic structured snippets in AdWords, new stuff from Google and Bing, and PPC tips for healthcare advertisers.
Dynamic Structured Snippets Come to AdWords
Google has launched a new automated extension for AdWords – 'dynamic structured snippets'.
Structured snippets are brief lines of text that appear under a Google search result. Google uses machine learning to pull relevant content from the page in question, and present it to users before they click the search result.
Here's an example for the search term 'Superman':
Dynamic structured snippets can be seen as a paid search version of structured snippets. They work in much the same way, are applied automatically, and emphasise key features of a product or service to entice users to click through.
Google wrote: "Dynamic structured snippets, like seller ratings, add value to your ads while saving you time and simplifying campaign management."
The snippets currently show for English-targeted search ads in the retail, flight and hotel sectors.
Advertisers can opt out of dynamic structured snippets, but Google mentions in its launch announcement that they, like other automated extensions, can impact on Ad Rank.
Google AdWords Android App Launches Globally
In our last PPC news roundup, we covered the launch of the AdWords app for Android – but at that time, it was only available in Canada.
Well, as of March 4, the app is now available globally via Google Play.
The app allows existing AdWords users to view stats, update bids and budgets, pause or enable campaigns and contact technical support.
Additionally – and usefully – the app will send real-time notifications and alerts if something needs acting upon.
Google will also provide suggestions for campaign optimisation: "For example, if there's an opportunity to get more impressions by adjusting your bids, we'll let you know so you can make the change right from the app."
The AdWords app will work on devices running Android 4.0 (Ice Cream Sandwich) or later. You can download it here.
As for Apple users, Search Engine Land (SEL) reports that an iOS version "is in the works".
Bing Ads Editor 10.7 Launches (Without Mac Support)
The latest version of Bing's offline editing suite Bing Ads Editor is now available – but it still only works with Windows PCs.
In a blog post, dated February 26, Bing's Devang Gandhi outlined some of the new features. Here's the TL;DR version:
Editable keyword text: Finally, you can edit keyword text after they've been synced to the cloud. Gandhi pointed out, correctly, that "the inability to do this had become an ongoing pain point".
More control over downloads and uploads: The 'Get Changes' and 'Post Changes' features now allow for more granular control over what gets downloaded or uploaded.
Improved location targeting: As well as being able to specify area targets, the software now allows users to specify radius targets.
You can log out: You don't have to close Bing Ads Editor to log out anymore, so it's easier to switch between accounts.
Usability improvements: Gandhi says Bing has made "several usability improvements to the navigation, edit pane, and action bar".
Or here's a video, for visual thinkers:
If you already use Bing Ads Editor, you may have already been prompted to upgrade with the software's auto update feature. Otherwise, you can download it from here.
Unless you're a Mac user, of course.
PPC Tips for Healthcare and Dentistry
A couple of useful articles have been published recently that offer paid search advice for the healthcare sector.
First up, we have a raft of PPC marketing tips for private dentists, courtesy of Matt Hessler at Dentistry IQ. Maybe you're finding it hard to get more patients. Maybe, you could say, getting more patients is like pulling teeth. (Sorry. Here's the article.)
Secondly, WordStream has come up with six paid search tips for healthcare advertisers. Read Margot da Cunha's in-depth article here – and make yourself a cup of tea, because it's long (but well worth reading).
Improve Your Excel Skills, Improve Your PPC
Most paid search professionals will have some familiarity with Microsoft Excel. I mean, sometimes it feels like our entire lives are spent in a haze of Excel spreadsheets, right?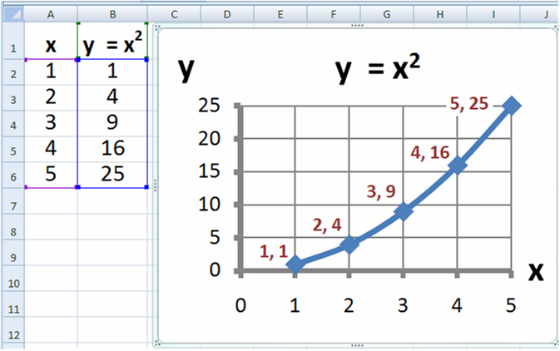 Well, there's good reason for this. Mastering Excel can improve your efficiency no end. Look at it this way: If we didn't have Excel, how mind-numbingly repetitive could some tasks get? Yeah, right. Excel rules.
Evan Cummins at WordStream has published a neat article covering lots of PPC-related stuff for Excel, including paid search essentials like the CONCATENATE and VLOOKUP functions. If you don't already know what they do, read the article – it might just change your life (a little bit).
More Paid Search News and Insights
Read our last PPC news roundup: Canadians Get New AdWords App, Others Have to Wait
Over at BidCops: Mother's Day PPC: What You Need to Know For March 15