Sarah Kemp details the latest in paid search news and advice including Facebook's latest endeavour into data measurement tools and ad formats, Twitter's foray into native app ad campaigns, and a new Shopping tab in Bing Ads Editor.
Facebook Announces New Measurement Tools & Ad Options
On 21 September 2016, Facebook revealed five new measurement tools designed to allow advertisers to measure ROI more effectively and work with third parties more easily.
Facebook will work with Nielsen Catalina Solutions to help advertisers identify the impact that Facebook and Instagram have on purchases made in-store. The integration of Oracle's Lift API will give insight as to how likely it is that a user will buy based on whether or not they have seen an ad.
Facebook is also making it much easier for advertisers to use historic data to support future advertising campaigns. This data will make it easier to identify which ads have directly influenced users. Alongside this development is the announcement of new mobile measurement tools, helping advertisers to see what is driving users to install apps.
This announcement of new measurement tools shortly followed Facebook's push to ensure that advertisers have a clear idea of what is impacting their in-store sales.
Facebook stated in the blog that the objective for these updates is to "help with the 49 percent of in-store purchases that are influenced by digital interactions, over half of which take place on mobile."
The new tools will also allow advertisers to customise ads based on the availability of products at a local store or current promotions.
Twitter Claims New Ads Will Reach 800 Million People
Twitter has announced native app-install ad campaigns across a number of different apps via its partnership network.
This means that the partnership network will place promotions on apps outside of Twitter that will match the look of the app in question in order to create a more seamless experience for users. Twitter has claimed that this work should reach more than 800 million people, which is more than double the amount of Twitter users.
App-install ads account for a large amount of mobile success, helping businesses to drive revenue, with mobile ads accounting for 30 to 50 percent of the entire search market.
Facebook launched their equivalent ad endeavour in 2014, and with native ads becoming more prominent with higher click-through rates, it's not hard to see why Twitter is jumping on the bandwagon.
New Shopping Settings Tab Available in Bing Ads Editor
Bing Ads Editor has added a new Shopping settings tab, supporting shopping campaigns in version 11.4 of its interface.
The latest update makes it possible for advertisers to make new Shopping campaigns as well as editing existing ones in their Bing Editor account.
The new addition to Editor makes it easy to manage product groups in bulk. Instead of having to add a parent product group ID for every product group, now advertisers can make changes without the parent ID. The product groups can also be exported from AdWords Editor into Bing Ads Editor, as well as change the Type, Bid, and Destination URLs for product groups.
Research Unveils How Bid Adjustment Changes Affect Device Specific Strategy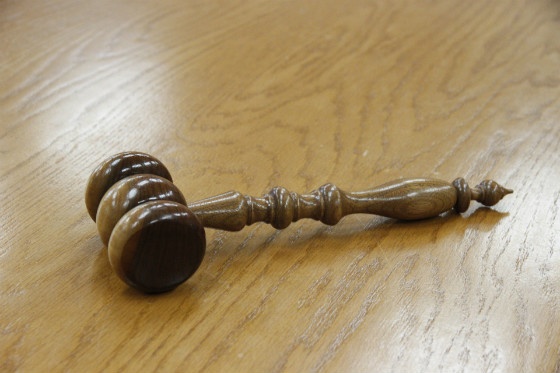 Google recently announced changes to device bid adjustments, helping advertisers to take a more targeted approach to bidding strategies. But how has this change affected the way that bid adjustments work in AdWords?
Thomas Stern from Search Engine Land recently explored how exactly the recent changes may affect your device specific strategies.
Due to the move into mobile search, and the fact that PPC managers will need to take a more considered approach to specific device optimisation, Stern suggest that the following steps are considered as part of a more device-specific strategy:
If an obvious change is needed, make it. Where mobile is performing better for your brand, increase bids across mobile devices.
Make your mobile content different to that of your desktop content. Mobile search is a very different world to that of desktop, so make sure your content reflects that.
Keep all calls-to-action simple and tap-to-calls straightforward.
Consider adjusting bidding strategies for smaller screens. Where desktop ads are visible in the top 3-4 positions the best possible visibility on mobile will be within the top 2 positions.
Don't forget users who are in the research phase of their buying cycle. There's no point completely neglecting long-form content on desktop if it has a hand in helping users reach the final decision to buy.
More Paid Search News and Advice
Read our previous PPC news roundup: Bing Ads Introduces Data Comparison
Need support implementing a comprehensive device-specific strategy? Contact our paid search management team – experts in the field of paid search and mobile ads.