Rachel Poole and Sarah Kemp run through the latest paid search news and advice, including Google's ban on pay-day loan ads, improvements to the mobile shopping experience, and a sneak peek at the new AdWords interface.
Google Enforces Ban On Pay-Day Loan Advertisers
Google has introduced a ban on ads for pay-day loan companies which will have a significant impact on their marketing efforts.
Google stated:
The change is designed to protect our users from deceptive or harmful financial products and will not affect companies offering loans such as Mortgages, Car Loans, Student Loans, Commercial loans, Revolving Lines of Credit (e.g. Credit Cards)
According to Google, websites that promote pay-day loan offers will be restricted from advertising with AdWords. Along with these new guidelines, Google will be restricting advertisers who offer loans with pay-back periods shorter than 60 days and curbing advertisers promoting personal loans with APRs over 36%.
Bing Bans Ads From Tech Support Services
Bing will no longer allow ads from third party technical support services due to an increase in scams. Microsoft has been experiencing 'serious quality issues' and is updating their ad policy to disallow all ads from third-party tech support providers.
Earlier in the month Bing reported that it had blocked more than 15 million ads and 25,000 sites for third party tech support scams. The third party ads are often written to mimic real tech companies, aiming to get consumers to call for support. The typical scam involves a representative claiming to be a tech company and convinces the caller that their computer is infected with malware, scaring them into paying to fix a non-existent problem.
The new Bing policy states:
Advertisers may not promote online technical support to consumers for products or services that the advertisers do not directly own. Advertisers must not claim to provide a service that can only be provided by the actual owner of the products or service advertised.
Google has not banned ads for this issue yet.
AdWords Integrates Attribution Data With Conversion Data & Bidding
People often see ads across many different devices before they make a purchase, sign up or book an appointment. For this reason, last click attribution data does not always give you the best picture of the user journey. That's why AdWords has introduced the integration of attribution models into conversions data and bidding, giving advertisers a better picture of how users are interacting with ads.
In 2014, Google released the attribution modelling tool in AdWords to share insights about users' interaction with ads.
With this latest update, advertisers will now have the ability to access the new data driven attribution model in its beta version (also available in Analytics 360, Attribution 360 and DoubleClick). This will make it much easier to identify where your current non-converting paths lie, and also provide an easier way of discovering the correct source of each interaction.
Take a look at Google AdWords' guide on Beyond Last-Click Attribution for more information on how best to use the updated tool.
How Google Is Improving For Mobile Purchases
With the use of mobile for e-commerce purposes increasing dramatically, Google is taking more and more steps to make shopping on mobile as easy as possible. Here's how Google is making the lives of mobile shoppers easier:
Local Inventory Ads
Within this tool, you can now show customers that you offer online pick up in store, by adding a link to the Google-hosted product page. Making it clear to users that they can order and pick up at a time convenient to them will ensure a more self-assured local ad strategy and better response from customers.
Shopping in Image Search
PLAs have now been introduced to image search, making it simple to access products that users are specifically searching for. By connecting image search with Google shopping, it has become even easier for users to identify where they can buy products they've found online.
Google Express
A clean and simple way of getting all your goods delivered to you in one straightforward platform. Google Express is now seeing its mobile app usage account for over half of all orders, and as a result, has now launched an overnight delivery service.
Purchases on Google
This feature allows people to buy products on mobile via retailer-branded pages that are hosted by Google. They offer brands a clean platform for advertising, and users a simply way to purchase.
New AdWords Design Sneak Peek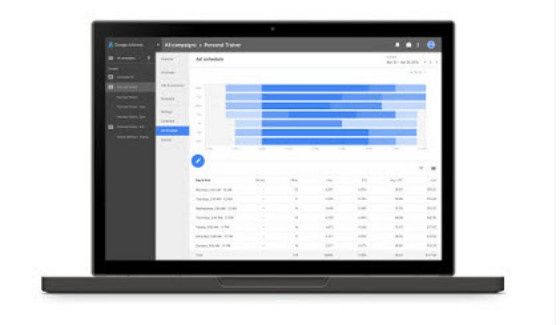 Google conducted a live demo on 24 May to unveil its newly redesigned AdWords Interface. Improvements are being made to the interface in line with mobile usage increases and advertisers who are increasing their marketing efforts on mobile. Paul Feng, leader of the AdWords Interface redesign, says that it will take up to 18 months to be fully completed. Here's a sneak peek at the new design:
More Paid Search News and Advice
Read our previous PPC News Roundup: Facebook Releases Lead Ads
If you need support refining your mobile advertising strategy, contact our team of PPC management experts for more advice.