Rachel Poole and Sarah Kemp bring us the latest paid search news, including a brief guide on using AdWords location bid adjustments, promotion management in AdWords, and the increasing benefits of Bing.
How to Use AdWords Location Bid Adjustments
Targeting users by geographical location can make a huge difference to conversion, so taking advantage of location bid adjustments in AdWords can form an important part of your local strategy.
AdWords location bid adjustments is a feature that allows ads to show more frequently to potential customers who are in more specific geographic locations. You can be broad or granular with the way you set your location bid adjustments. For example, if you want to target a city you can set the location to all postcodes or be more specific by locating in precise postcode areas.
The setup process is straightforward, and the feature sits in the campaign settings section of your Adwords account. Simply go to "Location" and then click on "View Location Reports". From here you can analyse a specific geographical area, an use that data to inform your next campaign.
Managing Promotions in Adwords
Let your PPC campaign sales less of a burden by making the most of the following promotional tools in Google.
Labels: Labels make it easy to organise your promotions. This function makes it easier to filter through your account. Once you have labels you can handle your ads in two ways. Either use automated rules or use scripts!
Automated Rules: This tool is a simple feature to schedule future changes within your account, rules require one rule per action. This tool provides an easy way to pause original ads and enable sale ads, without any hassle.
Scripts: Using a script is similar to using automated rules. However, the difference between both is that automated rules uses built in scripts, whereas scripts allow a custom action to do all the work for you. Scripts can be more flexible when you need to make multiple adjustments.
Wrapping Up: by using this process you will have successfully dealt with your promotions without taking too much time out of your day. The downfall of automating an action is that the schedule executes within the hour. For example, if you want your ads to run for spot on 9am, AdWords suggest that it could take any time between 9am and 10am for the ads to activate.
Bing Results and Ads are Now Live on AOL Search
After the announcement in June 2015, it is now official!
"Bing powers AOL's web, mobile, and tablet search, providing paid search ads and algorithmic organic search results to AOL's properties worldwide."
The majority of Bing results are now on desktop, sources add that Bing is now close to 1/3 of US PC web searches. However, Bing is also widely used for providing the search results for Siri on Apple Devices.
AdWords iOS App Review
In December 2015, Google tweeted a link for users to apply to be a part of the beta test for their AdWords iOS App, and the results of the first round of testing was released shortly after. Here's what Clix had to say about it:
Pros
The iOS app is good for reviewing account notifications, seeing campaign spends and being able to change budgets quickly. Pausing and enabling campaigns, keywords or ads within the account is a breeze, and finally viewing top level statistics including click type, network and device is very simple.
Cons
The app doesn't allow for online editorial changes such as adding new campaigns, ad groups or keywords. Furthermore, it doesn't allow for changing campaign settings or targeting.
Bing Vs Google
Many people still don't realise the benefits of Bing and the value it provides in today's industry. Here are some of the key advantages of Bing that we should all be highlighting in 2016:
The market share is on the rise: Bing has seen an increased share in the market in 2015, after introducing Cortana, Windows 10 and Microsoft Edge to the world. In Fact, Microsoft data shows that people who are using Windows 10 are on average searching on Bing 30% more than in previous Windows OS versions.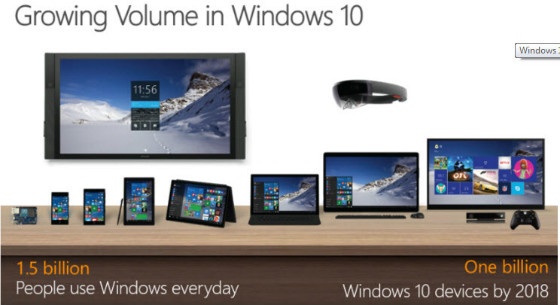 Better performance at a cheaper cost: Bing has 30-40% cheaper CPCs than Google.
Added Value of Functionality: Many of the functions developed in 2015: enhanced sitelinks, app extensions, shopping ads, remarketing and annotations, were enabled to bring Bing in line with Google. Bing is bringing out a host of new features this year to differentiate from Google and expand its market share further.
More Paid Search News and Advice
Read our previous PPC news update: How To Fix Your Remarketing Campaign
Need to revise your AdWords account?
Download your FREE Best-Practice Guide to AdWords Audits and discover our 22-step guide for structuring your account.