Rachel Poole and Sarah Kemp detail the latest paid search industry news.
New Google AdWords Interface Features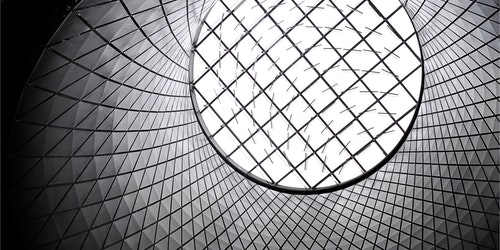 Just in time for Black Friday, Google has announced new features in the AdWords interface.
Features include:
Promotion extensions

Custom intent audiences

Ad variations for testing
Google first began testing their promotion extensions last year, which was deployed into the new interface back in summer.
Now, the full rollout is here and it covers all languages and currencies, which Google hopes will provide the ultimate AdWords experience.
Facebook's Auto Dynamic Ads
There's a lot happening with Facebook, starting with its dynamic ads for auto brands.
To "grease the car-buying process", Facebook is tightening up its ad products for auto brands in an attempt to get consumers physically taking test drives, and driving away having purchased a new car.
Ultimately, auto-advertisers can leverage Facebook and its dynamic ad offering to provide a "private showroom" for people who have previously shown an interest in their cars.
Not only has the social media giant introduced dynamic ads for auto brands, but there's a new feature for lead ads.
Advertisers can already follow up with potential customers by using Facebook's updated lead ads to capture data, which can then be used to auto-fill forms using that person's Facebook profile. Now however, Facebook has introduced the following to lead ads:
Business locator
Appointment scheduling
These two features will let a potential customer find their nearest advertiser's exact location and book an appointment, entirely within the ad.
Black Friday 2017 Ads From Bing
On 14th November 2017, Bing announced a new list of delivery services in time for the holiday shopping season.
In addition, the search engine is also re-introducing its Black Friday flyer ads.
Bing not only supports USPS, FedEx and UPS in the United States, but also different markets such as myHermes in the United Kingdom and Purolator in Canada.
This expansive list of services means users can input their tracking numbers into the search box and find out the most up to date status of their purchase in search results.
The Black Friday flyer ads are now live.
Snapchat's Latest Targeting Capability
According to Business Insider writer Kevin Tran:
Snapchat has rolled new targeting capabilities for its filter ad campaign offerings, Ad Age reports.
If you're a Snapchat user, you'll know "filters" are overlays users can swipe to place over their captured snap, featuring different animations and graphics.
Brands can advertise products on these filters, simply by running "sponsored filter campaigns".
Given Snapchat has over 173 million daily users, the chances of brands being exposed to the wider audience are highly likely. Now, brands can target specific users with "sponsored filters" based on demographics such as location, age, time of day and interest.
In order to compete with larger platforms such as Facebook and Twitter, this is a leap in the right direction for Snapchat.
More Paid Search News and Advice
Check out our last PPC news roundup: AdWords' Showcase Ads Display Collections
Contact us today to see how our Paid Search Management experts can help to maximise your ROI through best practice and an in-depth review of your current PPC strategies.