Tom Kwei brings us the latest paid search news, including where in the world is the most expensive place to advertise? When do shoppers go online? And three quick tips to boost CTR.
UAE More Expensive Than US for CPC
Larry Kim shared the latest WordStream research on cost per click (CPC) averages around the world in his Search Engine Land blog this week.
More than 15,000 high-volume English search keywords were analysed across 20 different industries to determine the average CPC for each country.
According to WordStream, advertisers in the UAE are paying the highest CPC, followed by the US, Austria, Australia, Brazil and then the UK.
When Do Online Shoppers Shop?
Carrie Albright recently conducted a one-year study of flow of traffic by hour of day to her clients' websites. She analysed eight eCommerce accounts to find out when shoppers browse, click and buy.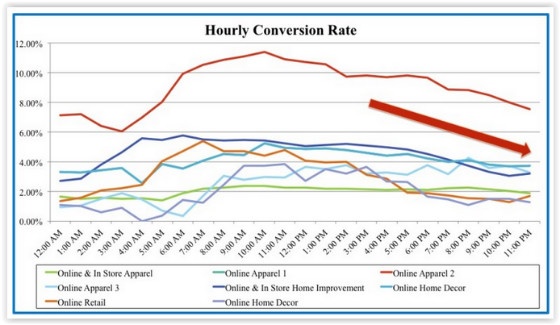 While each segment showed a slightly different trend, clear patterns were found. Using this data, Albright says digital marketers can adjust their paid search settings to see what works and what doesn't.
Her findings make for interesting reading, and show clear trends everyone can learn from.
3 Tips to Boost CTR
WordStream's Margot da Cunha details three, somewhat obvious, ways to increase your ad click-through rate (CTR) in her blog this week. She advises:
Put your promotions in your headline, don't bury them in line one or two.
Use your main keyword in your display URL. Take advantage of every keyword placement.
Add a full stop at the end of line one. According to da Cunha this will scoop the line into the headline, gaining you extra characters for your ad text.
It really is that simple!
More Paid Search News and Advice
Read our previous PPC news update: Why PPC Accounts are like Toddlers
Want to know more about keeping your paid search account competitive? Download your FREE Best-Practice Guide to AdWords Audits and discover our 22-step process for structuring an account.