As we plunge full-steam-ahead into 2015, Tom Kwei collects the new year's top paid search news and insights. This week, he looks at updates to Bing Ad's editorial policy, predictions for PPC in 2015, and more!
Plain Text Phone Numbers Banned by Bing Ads
Yesterday, Bing Ads announced a policy update banning 'plain text' phone numbers from its ads.
This means from February, ads will be rejected if they include phone numbers in ad text, headlines or URLs.
Phone numbers are also forbidden in extensions, apart from Call Extensions and Location Extensions.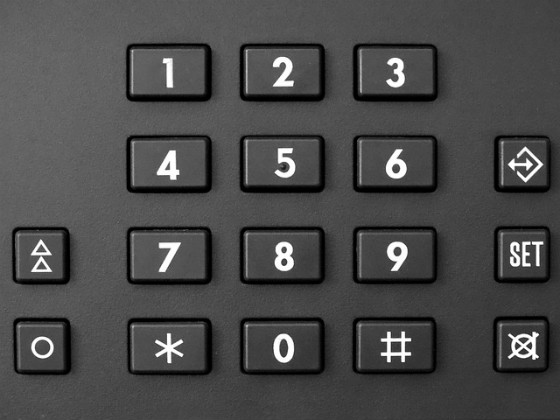 February?! That's an unreasonable deadline, right? Well, actually, the February rollout only applies to new ads. You've got until June to make your old campaigns compliant with the new policy.
However, if you make the smallest edit to an existing ad after the rollout, it will be treated 'as new'. This means even correcting a typo could result in the ad being rejected, if it includes a plain text phone number.
Initially, the new policy will apply in the UK, the US, Hong Kong and Taiwan. However, Bing warns it will roll out worldwide shortly.
Naturally, Bing recommends you update your ads as soon as possible. From the announcement:
If your ad is for a market that disallows phone numbers in the ad copy, we recommend that you update all of your campaigns to remove these phone numbers and start using Call Extensions. Otherwise, you may experience a rejection due to using phone number in ad copy."
Some Big Predictions for PPC in 2015
Here's one we missed before Christmas. A couple of weeks ago, Search Engine Watch collected New Year predictions from some big names in search marketing. Here are three of our favourite PPC prophecies for 2015:
Mobile will go mainstream (finally)
In 2015, mobile PPC will go mainstream because advertisers will start to see mobile traffic increases and perhaps desktop decreases as the query shares continue to shift." Lisa Raehsler
Ads will outgrow their messaging
Ads will continue to evolve to be more interactive and engaging. Ads aren't just about the message anymore, but rather how much space they can occupy and how aesthetically pleasing they look.

"Additional features will be put in place to enhance the standard ad in order to garner more clicks and provide users with a more pleasing search experience." Matt Umbro
Social PPC will grow as advertisers branch out
2015 is going to be all about advertisers trying to find additional traffic and conversion volume. We'll see advertisers looking to features they may have previously avoided or loosely labeled as 'irrelevant.'

"Outside of traditional PPC, advertisers are going to be seeking out their volume in other digital advertising channels like Facebook Ads and Twitter Ads." John Lee
Use These Advanced AdWords Features for Bidding Insights
"Do you ever set the max cost per click (CPC) for keywords," asks Jamie Smith at Search Engine Watch, "only to sit back and wonder whether or not that's how much you should bid?".
Well, luckily for you, Jamie has shared some of his favourite advanced AdWords features to help you bid for the right balance between cost and conversions.
Full article is here. Summary below:
1. Keyword Planner can estimate CPAs and conversions
It's likely that everyone reading this is familiar with Google's Keyword Planner tool. But, as Jamie mentions, you may not be aware that old faithful can also estimate conversions and forecast costs per acquisition (CPA) for keywords, based on your account's performance.
All you have to do is add some keywords and select 'Get traffic forecasts for a list of keywords'. From here, you can add a bid and daily budget and model how the keywords will perform in the real world. If you gradually increase bids until you no longer see many more clicks forecasted, it's a good indicator that you've reached the optimum max CPC for those keywords.
2. Auction insights can let you see how competitors are doing
Auction insights lets you see how you're performing compared to competitors at campaign, ad group or keyword level. You can compare impression share, average position, overlap rate, position above rate, top of page rank and outranking share.
As Jamie writes, what you do with this data depends on your budget and goals. But whether you decide to raise bids or increase daily budgets, your decision will be informed by insights into how your bidding will affect your performance in a competitive context. This is inherently better than bidding in a 'bubble'.
3. Bid simulator simplifies everything
Jamie's favourite tool for bid strategising is AdWord's bid simulator feature. To use it, look at some keywords in an ad group, click on 'Columns', then 'Customise columns'. You'll find 'Bid Simulator' here, which lets you add columns that present estimates for various theoretical bidding scenarios. For example, you can estimate the number of additional clicks if you increase bids by 300% for a keyword, or if you reduce bids by 50%, and so on.
Cool Tips for Competitor Keyword Bidding
We're going to wrap up with another article we missed before the Christmas break. This one comes from Melissa Mackey at Search Engine Watch, who has some creative strategies for bidding on competitors' keywords.
Here's a summary:
1. Use misspellings to your advantage
In her article, Melissa points out that bidding on competitor's brand keywords is a tough strategy because you tend to get lumbered with a low Quality Score.
However, misspellings are something of a grey area. Especially where there's ambiguity as to whether the misspelling refers to a competitor's brand, or to something else entirely.
As an example, Melissa shows an ad that appears for the keyword 'Ensurance'. This could be a misspelling of 'insurance', or it could be the result of someone mistyping the brand 'Esurance'.
Not every brand will provide opportunities for ambiguous misspellings like this. But where the opportunity presents itself, take it.
2. Go for disgruntled customers
For her second tip, Melissa shares a fantastically creative strategy that, she says, has "revolutionised my competitor keyword campaigns".
It's really simple. Just bid on keywords with this format – 'cancel (BRAND)'. In other words, you're looking for customers who want to cancel a contract with a competitor.
This is another way to avoid the Quality Score problem. As an example, Melissa shows that many of her competitor keywords have a Quality Score of just two – however, the 'cancel' keywords boast much higher Quality Scores.
3. You'll need to work harder to stand out
Or, as Melissa puts it, you'll need to "use all the weapons available to you".
When you're bidding on competitor keywords, you're facing a bigger battle than you would for generic keywords. Therefore, you should bring out the big guns for your competitor-trumping ads. Big guns like fantastic, creative ad copy, appropriate extensions, and even exclusive offers – anything you can do to encourage people to click away from the company they were looking for.
And if you find a competitor isn't bidding on their own brand, snap up that space in the SERPs as soon as you can!
More PPC News and Views
Read our last PPC roundup: In-Store Tracking, Facebook Video and Year-End Insights
Over at BidCops: 5 AdWords Scripts to Supercharge PPC Reporting