Lisa Coghlan provides part two in this SEO Jargon Buster series: jam-packed with industry terms that you may come across in the complex world of SEO. Missed part one? Check out the link at the end of this post.
We continue on our journey to demystify the terminology behind SEO as we take a look at more industry terms, abbreviations and buzzwords and discover what they really mean.
Inbound Links
An inbound link refers to an external link that is pointing back to your site. High quality inbound links can be valuable for SEO as they can affect your ranking position in SERPs. If your inbound links are coming from sites with good domain authority and are increasing you referral traffic, they can impact positively on your organic visibility.
Indexation
As search engines crawl your site they will start to index the pages. This means that they will organise the information found on your site – think of it as a gigantic library index - helping users to find the information that is most valuable to them.
Keyword Phrases
Keywords or keyword phrases are hugely significant to any organic strategy. A keyword can be a topic that is significant to a user, and more often than not, a phrase that they will use to search online. If you create content around the topic of a specific keyword phrase that someone is likely to search, it is likely that the content you write will contain this specific keyword. This will act as a signal to search engines that your content is relevant to the specific keyword phrase that you have targeted.
As the foundation of all web content and search engine functionality, building out a list of keywords that sum up your brand's offering is a great place to start for a solid SEO strategy.
Keyword Stuffing
Is there such a thing as too much of a good thing? Too many keywords on one page of your site could act as a red flag to a search engine. Why has this website owner stuffed in so many mentions of this keyword? Is this natural? And will it be the best content to show to search engine users? If you ask yourself all of these questions before uploading content to your site, you will be in less danger of irritating search engines.
Google has been known to impose penalties on sites that are keyword stuffed – it is seen as spam, and not useful to their users. So the best way to counteract this is to simply write great content for your demographic. Keep it natural. Keep it informative. And you won't be in danger of keyword stuffing.
Landing Page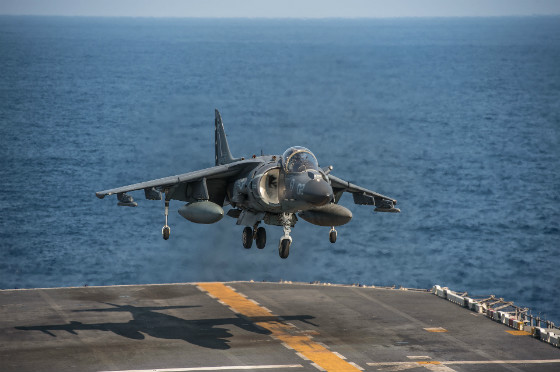 A landing page could be any page on your site that a user could 'land' on, by searching with the help of a search engine. A landing page, in a more specific marketing sense, refers to a page that is separate from the rest of your existing site, and will be put together to specifically target one of your marketing objectives. This could be to get users to download your latest eBook, or to get some contact details from a lead.
Landing pages can have a significant impact on your digital marketing efforts. Whether you want to generate leads or persuade a user to click through, a well optimised landing page could give you the opportunity to increase user interaction and revenue.
Link Building
Search engines have a tendency to treat links as tiny votes of confidence for a website. Although links aren't the be-all and end-all of a solid SEO strategy, they can provide you with some extra strength. In theory, a high authority site will only ever link to another trusted site, so this is your vote of confidence, your nod to Google that you can be seen as a trusted and authoritative site.
When it comes to link building as part of your SEO strategy you may want to consider reaching out to bloggers or sites that are considered as influencers within your sector. If you can position your content as being beneficial to this particular site, then a link may give your organic visibility a boost. Of course, one link isn't going to get you to position #1. You'll have to do some digging to get a decent backlink profile using this technique. Consider using high quality directories to build links too, but be careful to avoid links that appear as unnatural to Google as you could be penalised for it.
Link Juice
Ever wondered why link building is so important to SEOs? It's all down to the link juice – the source of all the links' power. The power or link juice passed to your site via external and internal links acts as an endorsement to your site, giving you a better chance of ranking higher in SERPs. Top up your link juice wherever possible, as it's one of the most important ranking factors that will affect the visibility of your site.
Long Tail
So you know what keywords are in terms of SEO. But what are long tail keywords? These are the keyword phrases that are three, four, maybe even five keywords long and by their very nature are much more specific to the product or service that you're selling. The use of long tail keywords in your content can help you when it comes to building conversions because as users search terms become longer, the more likely it is that they are closer to the point of buying.
Take the term 'sofas' for example. It's incredibly broad and is likely to return a vast amount of results with thousands and thousands of sofas to choose from. Whereas someone who searches for 'large four-seater brown leather sofa' is getting very close to the point of purchase as they know exactly what it is they're looking for. Using these longer tail keywords will give you the opportunity of drawing in users who are almost ready to convert, and more often than not, a long tail keyword will also include a broader keyword that you will also want to rank for. It's a win, win.
Why not read our blog: Why Targeting Long Tail Keywords Is Better for your Business
Meta Data
Meta data refers to HTML attributes that pinpoint certain content elements on a web page. When implemented correctly within the HTML, your meta data will pull through in SERPs, helping users to identify what information they're about to find.
In terms of SEO best practice, a meta title is a ranking factor for a page, and a meta description is not. However, a well-written meta description can improve click-through rate. With your title tag, you'll want to use keywords that are of a high priority to the page you're writing for, as well as your brand name so you're easily identifiable. Your meta description should also include keywords where possible as they will become bold when a user searches using those particular keywords, which can only help them to quickly identify that your page is exactly what they're looking for. Word of warning – avoid duplicating your meta data. This goes against Google's best practice guidelines, and will work against you when it comes to visibility.
Check out our blog: Why Won't Google Display My Meta Descriptions In SERPs?
NoFollow
A NoFollow tag attributed to a link within the HTML dictates to Google that you do not consider this link noteworthy or of importance. For links that are untrusted or seen as spam, you should consider using a NoFollow tag. Why is this important? Basically, when a search engine crawls your site and hits a link, they'll follow it right through to the content. If the content on the site is not high quality or seen as spam, Google will then associate it with your site, and you don't want that.
Consider taking a closer look at your backlink profile to determine whether or not you want to be associated with these low quality links. Even if you have not implemented a link from an external site to yours, if it is seen as low quality, you could be penalised for it.
NoIndex
Much like NoFollow, a NoIndex tag is part of the HTML and when attributed to a particular page dictates to Google that you don't want a user to find that page unless you direct them to it yourself. Think of it as a reminder to Google to not index the page so that it can't be found organically. This could be a confirmation page that users reach once they've completed a transaction or downloaded an eBook. These types of pages are of no use to users if reached via search engine results.
Discover more SEO terms in our SEO Jargon Buster Pt 1 blog – covering terms from A to I
Check back soon for part three of our SEO Jargon Buster series.