Everything search engine optimisation, everything newsworthy – brought to you by Tom Williams.
Bing Follows Google's Lead With its Own Mobile-Friendly Algorithm
Remember when Bing started testing its own mobile-friendly labels in search results last month? Unsurprisingly, the Microsoft-owned search engine has taken the inevitable next step and announced its own mobile-friendly update.
However, Bing is taking a softer approach than Google – it says it expects to start rolling out changes in the coming months, and will work closely with webmasters to "ensure a smooth transition to a mobile-first world".
Its announcement post also explains that "the changes will improve ranking for mobile-friendly pages, [but] webpages that are highly relevant to the given query that are not yet mobile-friendly will not get penalised".
Bing says it looks at navigation, readability, scrolling and compatibility when determining if a page is mobile-friendly or not.
The company is working on a tool to help webmasters diagnose and fix mobile UX issues – similar to Google's mobile usability report.
User Experience is Not "Currently" a Ranking Signal For Google Desktop Search
In the wake of Google's mobile-friendly update, which provides a ranking boost to sites that provide positive user experiences for mobile users, some have asked whether the search engine is applying the same philosophy to desktop search.
In other words, will a site's user experience (UX) affect its desktop rankings?
The answer, at least for now, is no.
As Search Engine Land reported, Google's Gary Illyes confirmed there was no desktop UX signal while speaking at SMX Sydney last week. He later repeated the confirmation on Twitter:
@ToriCushing @jennita @dr_pete On mobile, sure, since UX is the base of the mobile friendly update. On desktop currently no.

— Gary Illyes (@methode) May 12, 2015
The question now is: How significant is that "currently". Is Google planning to roll out a desktop UX ranking signal in future? Or is it simply reserving its right to do so?
A Year On: The State of 'Right to be Forgotten'
It's been a year since Google launched its 'right to be forgotten' (RTBF) procedures, after an EU ruling obligated the search engine to remove certain links from search results on request.
The ruling means that individuals can request the removal of links that appear when their name is searched, if the information on the linked pages is considered to be "outdated, wrong or irrelevant".
After initial controversies and teething troubles, news about the landmark ruling, and Google's approach to enforcing it, has slowed. So, 12 months on, has Google finally got a handle on RTBF?
It would seem so. Here are the latest facts, as collected by Marketing Land:
Google has received more than 254,000 RTBF link removal requests, according to its recent transparency report.
70% of RTBF requests are now denied by Google, according to Reputation VIP (which also provided the following stats).
The majority of RTBF requests come from the UK, followed by Germany.
The average time taken to process a request is, as of March, 16 days – down from 56 days in June 2014.
The most common reason for requests is "invasion of privacy", followed by "defamation and insult".
We also gained some more insights into Google's RTBF approval/rejection process, courtesy of Google's global privacy counsel Peter Fleischer. Speaking at a conference in Berlin, he explained that simple requests go to a team of lawyers, most of whom are based in Google's Dublin headquarters. "Harder" requests go to a senior Google panel, with the possibility of calling in outside experts.
Despite Google's efforts to remain transparent about its RTBF procedures, it was hit with an open letter last week calling for the release of "aggregate data about how Google is responding to […] requests to delist links thought to contravene data protection from name search results". The letter was signed by 80 "Internet scholars".
Wolfram Alpha Tries a New Approach to Reverse Image Search
Not convinced by Google's reverse image search? You could try Wolfram Alpha's take on the feature – but it might not produce the results you're expecting.
Rather than providing search results or similar images, as Google's tool does, Wolfram's Image Identification Project uses artificial intelligence to determine what the image is.
This makes for some fascinating results, as Wolfram's very clever algorithms try to make sense of the graphics presented to them. Sometimes it gets it very right, sometimes it gets it very wrong.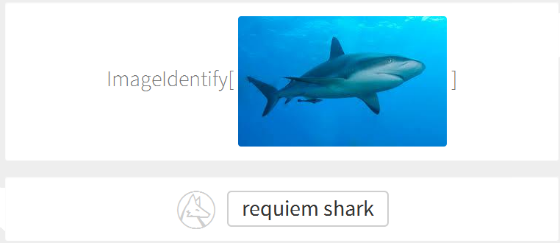 Try it yourself here, or read last week's announcement blog post.
More Search Engine Optimisation News and Advice
Read last week's SEO news roundup: Tests Confirm Google Can Crawl JavaScript Links, Dynamic Content & More
Still suffering from a Penguin penalty? Download your free expert guide to link removal and penalty recovery.