Oliver Pyper brings you the latest SEO news from the last seven days. This week, it's all Google, as the search engine rolls outs a possible mystery update, announces a new doorway page penalty, and tackles FTC criticisms from way back in 2012…
Has Google Rolled Out a Panda or Penguin Update?
Several webmasters spotted shakeups in search results last week, leading to speculation that Google may have unleashed yet another unannounced algorithm update – possibly related to its Panda or Penguin webspam algorithms.
Search Engine Roundtable's Barry Schwartz, reporting on the mystery fluctuations, dug out forum comments from several webmasters – with some reporting ranking improvements, and some despairing at ranking drops.
One reported that pages with recently improved product descriptions seemed to benefit from this 'update'. Another said it was "easily [their] worst day of the year across all sites".
Another guessed it could be related to Google's Panda webspam algorithm.
Google's Gary Illyes recently said that Panda had moved to real-time updates, as Penguin did in December. This means that updates are integrated into Google's search architecture, and don't need to be pushed out in bulk data uploads.
However, Glenn Gabe, writing at Search Engine Watch, refuted Illyes' statement. Instead, he speculated that a traditional Panda update would roll out this month.
Mozcast, a tool that measures volatility in Google's search results, measured 86° on Tuesday 17 March, rising to 89° on Wednesday. As of yesterday, the 'temperature' was at a still-high-but-less-scary 67°.
Google Announces Doorway Page Penalty
Google is to improve the quality of its search results by penalising doorway pages and doorway sites.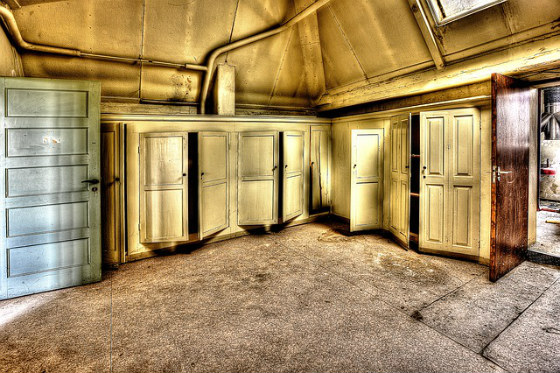 The search engine defines doorways as pages "created solely for search engines" that don't provide value to the user. For example, brands may create several doorway pages to rank for high-value search terms, but offer vastly similar content across these pages, and point users to the same eventual destination.
Google said the update would roll out "soon", and would have a "broad impact" on sites that use doorways extensively.
The search engine also updated its definition of doorway pages in its Webmaster Tools help pages. For a rundown of what's changed in this new definition, read our recent news post.
Leaked FTC Document Highlights "Anticompetitive Tactics" By Google, Recommends Lawsuit
A leaked report by the Federal Trade Commission (FTC) details how Google used "anticompetitive tactics", such as taking content and rankings from competitors to improve its own search results.
According to The Wall Street Journal, the 160-page staff report also recommended that the agency should bring a lawsuit against Google, challenging three of its practices that, it concluded, were intended to hurt competitors and further Google's own business.
The document was apparently written in 2012, but "inadvertently disclosed" in an open records request recently.
In 2013, the FTC decided not to take action against Google after the search firm voluntarily agreed to amend some of its practices. At the time, it was widely believed that the FTC found no evidence of wrongdoing, but this report shows for the first time that malpractices were discovered – and, unusually, the agency ignored staff recommendations to take legal action.
If the FTC had decided to sue, it would have set the ball rolling on one of the biggest antitrust cases since the Justice Department took action against Microsoft in the 1990s, The Wall Street Journal reports.
Google released a statement on Thursday denying it hurt consumers with its business practices:
Speculation about potential consumer harm turned out to be entirely wrong. Since the investigation closed two years ago, the ways people access information online have only increased, giving consumers more choice than ever before.
Here's a rundown of the findings and staff recommendations, courtesy of The Wall Street Journal:
Google's Mobile-Friendly Update is Bigger Than Panda or Penguin
Google's upcoming 'mobile-friendly algorithm' will be bigger than its Panda or Penguin webspam algorithms, said a Google employee last week.
Webmaster trends analyst Zineb Ait Bahajji dropped the bombshell at the SMX Munich conference on Tuesday, leading to rampant speculation as to the meaning of her comment.
Did she mean the algorithm will have an impact over desktop and mobile, or mobile only? Or did she mean that the effects of the update would be more noticeable, because it wouldn't focus on spammy, low-value sites?
For a detailed analysis, read our news post.
Google Drops More Google+ Integration From Search
It's long been speculated that Google is winding down its Google+ social network. Now, there's another piece of evidence to fuel the forum debates – the search engine has removed the ability for signed-in users to see who's +1'd a search result.
Barry Schwartz reported the story at Search Engine Roundtable on Friday, but admitted he (like the rest of us) didn't spot that the feature had disappeared, and didn't know when the removal happened.
Digital marketer Tadeusz Szewczyk was the first to highlight the mysterious disappearance in a Google+ post. He later commented on the story, writing: "Google seems to discontinue Google+ features one by one silently until nothing is left at the end."
In an interview last month, Google's Sundar Pichai implied that the firm may split Google+ into three separate products, rather than keeping it as an integrated social network.
More Search Engine Optimisation News and Insights
Read last week's SEO news roundup: WordPress SEO Plugin Vulnerability Puts Millions at Risk
Download your free technical SEO eBook guide, which covers 15 essential on-site SEO factors that could affect your search rankings.