Tom Williams looks at the latest search engine optimisation news, including Google's new support feature for JSON-LD, navigating the changes on Google's mobile travel search, Russia's new mobile friendly algorithm, and a whiteboard Friday discussion on the use of keywords.
Google Confirms Support for JSON-LD
Google has confirmed that it has added support for the use of JSON-LD (JavaScript Object Notation for Linked Data) for some structured data markup, including reviews and product rich snippets.
According to Google's John Mueller, Google has cleaned up some of its application logic. This means that requirements for explicit reviewed item and correct property name values will now be enforced.
Webmasters can check on this using the Google testing tool.
Navigating Google's New Mobile Travel Search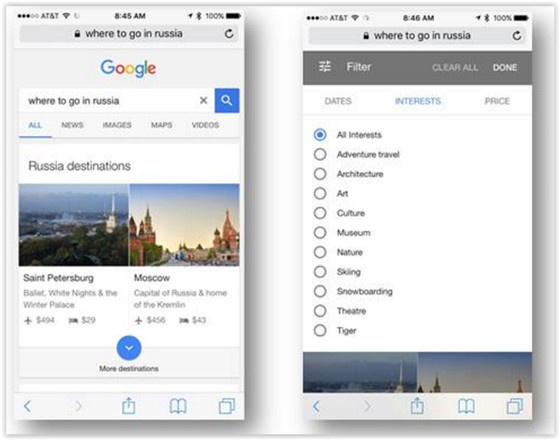 Barry Schwartz takes us through how to navigate the new mobile user interface for travel-related searches, following recent changes by Google, in his Search Engine Land post.
Google has made it harder to view web-based search results, especially once you click on the "more destinations" button.
The new travel navigation also includes prices for flights and hotels in your search location, and options to filter by dates, interests or price.
Russia Gets Mobile-Friendly Algorithm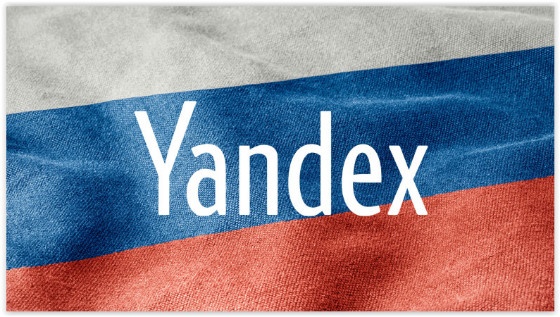 Russian internet company Yandex has rolled out a mobile-friendly ranking algorithm for their Russian index. Code-named Vladivostok, the update is currently only available in Russia, although Yandex has announced plans to introduce this to searchers in Ukraine, Belarus, Kazakhstan and Turkey.
It seems the Yandex definition of 'mobile friendly' doesn't differ that much from Google or Bing. The company states that: "A mobile-friendly webpage is a webpage whose content (text, images, etc.) fits the small screen, features vertical, rather than horizontal, scrolling, and is accessible on mobile devices."
Webmasters can use the Yandex Webmaster portal to test if their pages are mobile-friendly.
Google Adds 'Feeling Curious' Button to iOS Search
Google has added a new feature to the iOS search app that lets users hard press on the app to bring up a new 3D touch menu for the "I'm Feeling Curious" button. The aim is to make it easier for browsers to get a "fun fact" from Google, and to represent the "I'm Feeling Lucky" button variations.
The new feature is only available on iPhone 6S and can be activated by hard pressing the app icon.
Head of Google Search Steps Down
Amit Singhal, Google's senior vice president of search, has announced he is to leave the company at the end of the month to explore philanthropic projects.
Singhal has been with Google for more than 15 years and has been instrumental in shaping Google Search across desktop and mobile.
He wrote:
As I entered the fifteenth year of working at Google, I've been asking myself the question, "what would you want to do for the next fifteen?" The answer has overwhelmingly been: give back to others. It has always been a priority for me to give back to people who are less fortunate, and make time for my family amidst competing work constraints — but on both fronts, I simply want to give and do more.
His last day will be February 26, 2016.
Whiteboard Friday – Keywords Vs Topics
Rand Fishkin took to the whiteboard on Friday to discuss the merits of keyword targeting and question whether SEOs should focus on topics instead.
In his presentation he looks at traditional keyword targeting and the new move towards concept targeting.
More Search Engine Optimisation News and Advice
Read last week's SEO news roundup: New Google Webmaster Guidelines
Learn from the experts how to build an SEO compliant website. Download your free Technical SEO Best Practices eBook today.