The latest in industry updates from the world of SEO including the continuation of Google's latest algo update.
Google Algorithm Update Continues Into January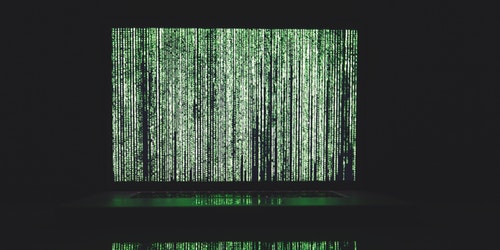 As you may have heard in December, Google updated its search algorithm and SEOs began to see some fluctuations in visibility.
Changes were attributed to the Maccabees update that appeared to target keywords. Meanwhile, some SEOs were also seeing changes to the search algorithm that affected link spam, as well as featured snippets and the knowledge graph.
At the beginning of January, site fluctuations appeared to quieten down. However, during the week commencing 8th January, there was some further online chatter about algorithm updates.
SEO Roundtable reported that some webmasters are speculating that these current fluctuations are due to tweaks being made to the Maccabees update.
One webmaster commented:
After days of dismal traffic and sales conversions, suddenly, like a switch is flipped, site traffic and conversions come back as if it's 10 years ago. Go figure. I'm quite sure we've all seen this type of pattern come, and just as quickly go.
Have you seen in changes in your site's visibility over the last couple of weeks?
Google Search Console To Roll Out With 16 Months Of Data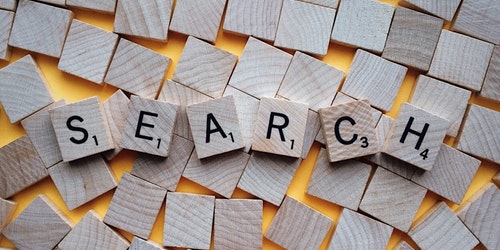 The latest version of Google Search Console will be rolling out in the next few weeks and with a few updates to boot.
Search Console will now feature over a year's worth of data – in fact, the Search Performance report will feature up to 16 months' worth of data.
Each new feature will slowly roll out to all users so keep checking the new version to see if it has been updated for your site.
SEO Roundtable pointed out that the new Search Performance report will feature more filtering options, such as:
Specific date ranges
Comparison of specific date ranges
Comparison by device type
The new and old versions will be available simultaneously via links in the navigation while all new features roll out.
Does Google Disregard Hidden Text?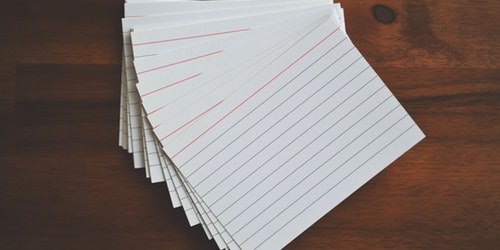 On 8th January, Google's John Mueller addressed the question: "Does Google rank text that is hidden?"
When addressed Mueller simply replied:
"We discount hidden text for ranking, so I doubt they're seeing any advantage from that (they can rank for other reasons)."
He later added:
"If you search for quoted text, you'll find quoted text – just because it's not visible doesn't mean it'll never be found."
So, Mueller confirms that where text is hidden you may still be ranking. However, your ranking will still depend on the competition. And if you want to rank for that particular term, why would you be hiding it anyway?
Google PageSpeed Insight Now Uses Real Chrome Data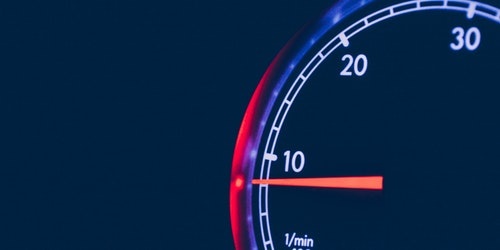 Google's PageSpeed Insights tool has been re-worked to include data from real Chrome users to provide more information on how fast pages load.
The update has been made using the Chrome User Experience Report, allowing the PageSpeed Insights tool access to metrics from real Chrome users.
The tool will now show you how fast your site's pages are loading based on real user data, grading your page speed as fast, slow, or average – helping you to improve your site based on real findings.
The tool will now also provide you with the following features:
Optimisation score
Page load distributions
Page stats
Optimisation suggestions
However, it's worth noting that not all sites will be able to access this data. The site will need enough traffic and data from Chrome's User Experience Report in order to be graded by Google PageSpeed Insights.
Sitemap Used To Determine Canonical URLs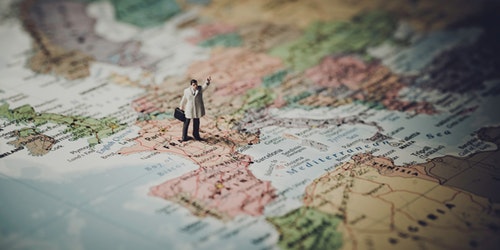 In a recent Google Hangout, John Mueller clarified that your XML sitemap will often be used to determine your canonical URLs.
Mueller stated:
We use a sitemaps URLs as a part of trying to understand which URL should be the canonical for a piece of content. So that is the URL that we should show in the search results. And if the sitemap file says one URL and it redirects to a different URL then you you're giving us kind of conflicting information.
So, when Google picks up on different signals for what you want the canonical URL to be such as 301 redirects or sitemap files, this can confuse the search engine, causing content that you want to rank moving further down the search results.
However, a strong indicator for Google to present the correct content from your site is to present Google with the correct URL in your sitemap.
More SEO News and Advice
Read last week's SEO News Roundup: Google Update Targets Link Spam
Need some advice on how to set up your XML sitemap? Get in touch with our team of technical SEO experts. The team can provide you with best practice guidance on how to ensure your site is technically sound.