Tom Williams brings us the latest search engine optimisation news, including changes to Keyword Planner, Google's larger URLs test, and increased use of RankBrain as a ranking factor.
Google Groups Search Volume in Keyword Planner
Google has made changes to Keyword Planner, adjusting the way that it estimates search volume for specific terms. Until recently, each keyword was assigned its own search volume based on an exact match. Now, in some instances, Keyword Planner groups similar keywords and batches them with the same search volume.

The Keyword Planner now groups together search variants including:
Singular and plural variants
Acronyms and their unabbreviated counterparts
Stemming variants: -er, -ing, –ised, -ed
Words spelt with or without a space
Words with or without punctuation
Where terms are grouped together, the search volume given by Keyword Planner appears to be an estimate based on searches for all variants combined. Google has not yet made an official statement about the change.
Google Trials Internet Speed Test
Google is currently trialling an internet speed test that can be accessed directly from the SERPs. This was first spotted by Mozcast's Pete Myers, who shared it via Twitter: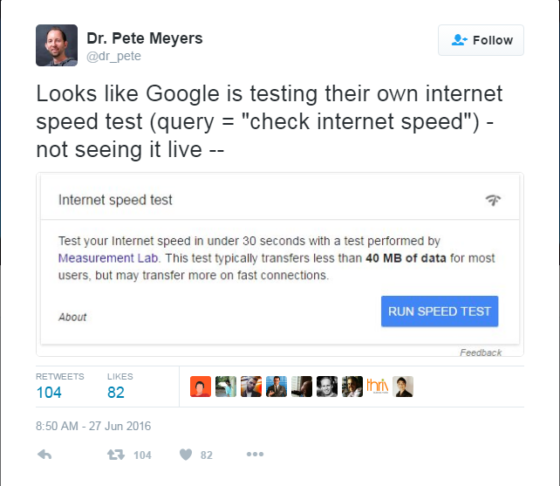 Pete Myers said he was unable to replicate the test, and according to The SEM Post, no one else has yet reported seeing this in the SERPs.
Bing took the opportunity to remind users that they have released their very own speed test.
RankBrain Now Used for Every Search
Google has begun using its RankBrain ranking factor a lot more frequently. In 2015, when RankBrain was initially released, it was used for less than 15% of search queries. In 2016, it is used for every single search.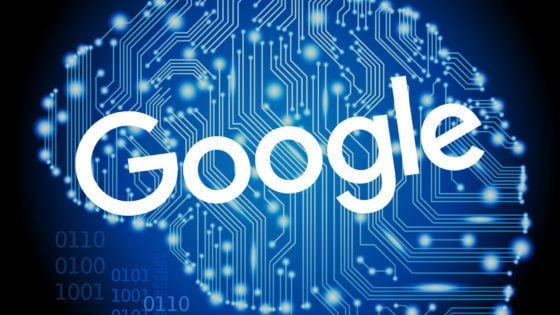 RankBrain works to detect similar queries – such as: 'best flower shop in Los Angeles' and 'Best LA flower shops' and presents searchers with the same results, meaning the rankings of sites that would have previously ranked higher or lower for different variations of search queries will change to suit the single results page.
Google Tests Larger URLs in SERPs
Google is testing larger URL font size for search result snippets. The new URL font size being tested makes the URL bigger than the description beneath it. Rather than being the same size as the description, the URL is now almost the same size as the hyperlink title.
Here is an example of the new URL size, the top snippet showing the new larger URL, and the bottom snippet showing the usual small font URL:

The test is currently limited, as SEOs – such as The SEM Post's Jennifer Slegg – who have seen it once, have failed in attempts to replicate it.
Whiteboard Friday - How to Tie Marketing Metrics to the Data the Board Cares About
In this week's episode of Whiteboard Friday, Rand Fishkin teaches us how to tie marketing metrics to the data that boards, CEOs and investors care about.
More Search Engine Optimisation News and Advice
Read last week's SEO News Roundup: Panda Takes Months to Roll out Scores
Is your website built for search marketing success? Find out with a Technical SEO audit from our team of experts.