Adam Stokes looks at the latest search engine optimisation news, including changes to Google's local pack, improved image search for mobile, tweets now indexing on search and its deadline day for Flash on Chrome.
Google Freezes Adobe Flash on Chrome
Starting September 1, Google is to stop some Flash content from playing automatically to improve your browser performance when using Chrome. As well as battery retention, unspecified security risks have also been implied, citing Flash as a common source of malware on computers.
Settings are available to autoplay the content if users wish to override the change, using a Flash plugin.
Google has advised advertisers on its Display Network to convert their ads to HTML5 to enable them to still show. For more on this, see our blog How To Convert Your Flash Ads to HTML5.
Changes to Google's Local Pack
Google's local pack has been reduced from a 7 pack to a 3 pack, essentially producing half the results for local listings, drastically reducing visibility for the bottom 4 results.
However, a new report from seoClarity highlights huge gains for those in the top three. The 3-pack result has increased from a 25% chance to a 93% chance of showing up in the number one spot.
seoClarity presents the before and after rank distributions like this:
The results show that the top spot will now present a local pack 93% of the time, and 99% of the time it will show a local pack in the top two positions.
Bottom line, better news for the consistently top 3 results within the pack, worse news for the bottom 4.
Google Improves Image Search for Mobile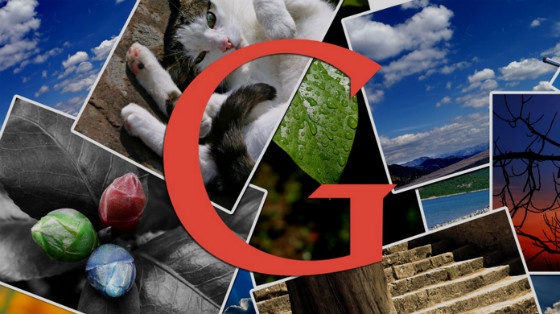 New, permanently added buttons have been introduced to Google Image Search on mobile, designed to help you further filter exactly what you're looking for. More than one filter can be added so that you can create a precise chain, narrowing down your search to find exactly what you want.
Your first level of search results will now bring up larger finger-press size buttons to let you filter your search further. Want to remove the filter? Simply press the X next to its name and your search results widen once more.
Google has confirmed this update was introduced earlier this summer to some, but has given no confirmation on a date as to when it will available on all OS.
Tweets Now Indexed on Google Desktop Search
After news a few weeks ago of Google experimenting with this, it has now been confirmed that this feature has gone live, with the finalised deal between Twitter and Google being publicised accordingly:
In May it was announced that Google was to start indexing tweets on searches conducted via the Google app. Now, tweets are included in all English desktop searches. Further updates are likely to extend this to include all English mobile searches as well.
The feature will bring up a stream of latest tweets embedded in the SERPs when searching for notable public figures or brands.
More Search Engine Optimisation News and Advice
Read last week's SEO news roundup: Google News Expands Language Options
Want to discover 15 best-practice technical tips for solid SEO? Download your free Technical SEO Best Practices eBook and learn from the experts.